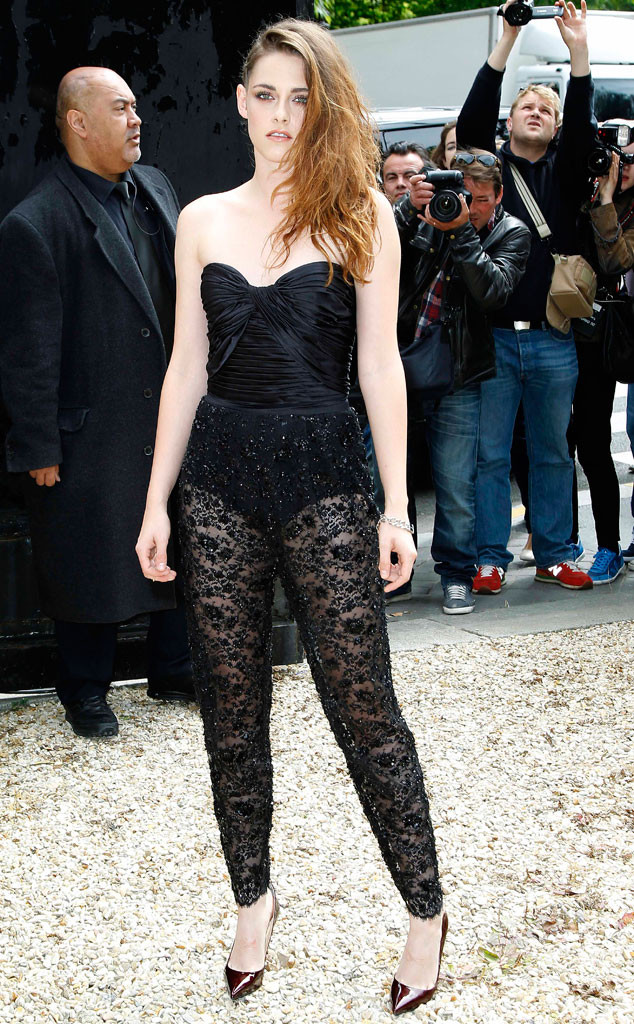 VPA/AKM-GSI
Finally, something's more terrifying for Kristen Stewart than the overzealous Twilight fan base.
The 23-year-old actress, who recently signed on to the Drake Doremus-directed film Equals, opened up about her forthcoming sci-fi flick in a new interview, admitting she's "terrified" to take on her latest role.
"I can't believe I agreed to do it," the former Twilight star said of her upcoming role in the film, which also stars X-Men stud (and Jennifer Lawrence's beau) Nicholas Hoult. "I'm terrified of it. Though it's a movie with a really basic concept, it's overtly ambitious."