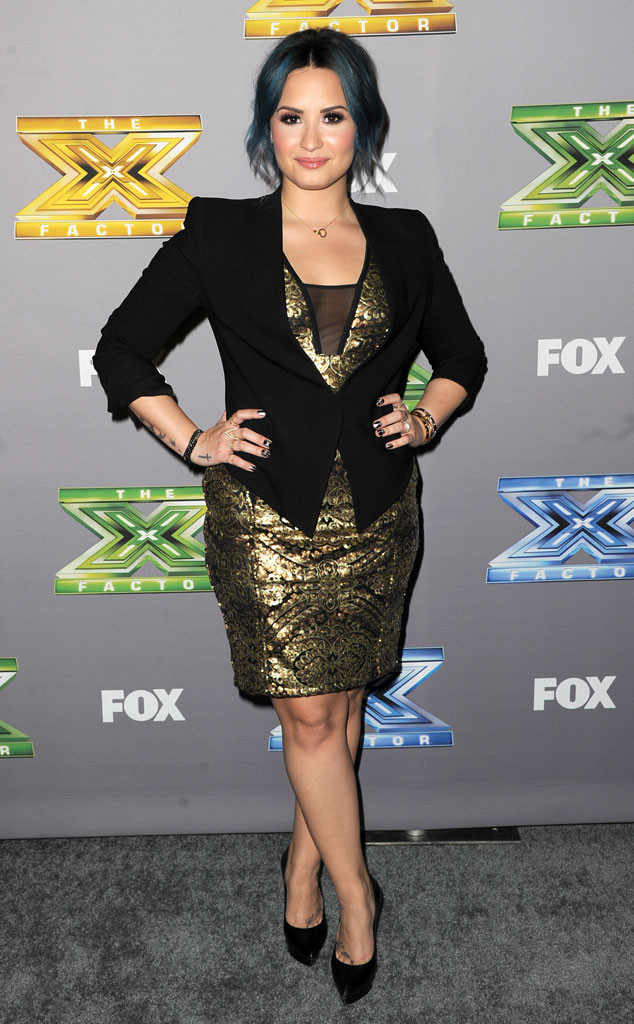 Kevin Winter/Getty Images
It's been a busy year for Demi Lovato, and the singer is perfectly entitled to a little time off, but some fans are fired up over the star's decision to indulge in a little R&R.
While the "Neon Lights" crooner was nominated for Favorite Female Artist, Favorite Pop Artist, Favorite Music Video and Favorite Music Fan Following at last night's 2014 People's Choice Awards, the 21-year-old pop star chose not to attend the annual ceremony, which angered many of her supposed fans.
And after a number of hot and bothered fans fired off angry tweets aimed at the performer, Lovato took to social media to address the criticism and defend her decision not to attend the Los Angeles show.
"Damn... Just hopped online to check twitter and some 'fans' are being really mean :(," Lovato tweeted on Wednesday, Jan. 8. "I'm not a the PCA's because as I have stated before, I'm taking as much time off this month as possible," she added.