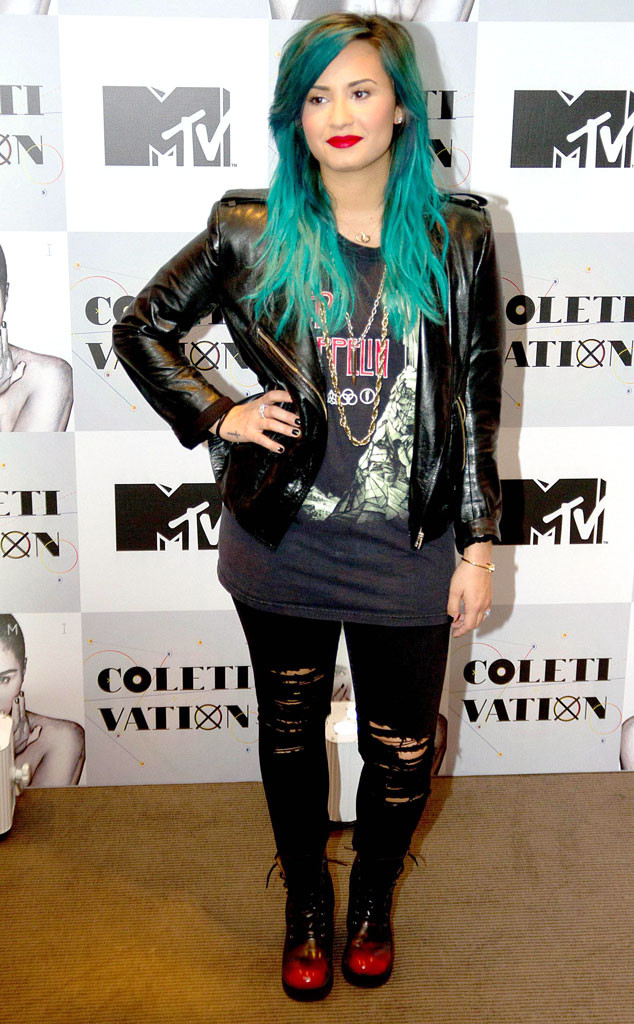 RAMEY PHOTO
Demi Lovato recently admitted that her fans would be "shocked" to hear her drug and alcohol abuse stories, and now the 21-year-old singer is opening up about her some of her darkest days.
"Something I've never talked about before, but with my drug use I could hide it to where I would sneak drugs. I couldn't go without 30 minutes to an hour without cocaine and I would bring it on airplanes," the "Skyscraper" singer confessed in a candid new interview with Access Hollywood. "I would smuggle it basically and just wait until everyone in first class would go to sleep and I would do it right there. I'd sneak to the bathroom and I'd do it."
The erstwhile Disney star, who now leads a sober lifestyle, abruptly withdrew from the Jonas Brothers' Live in Concert tour in October 2010 to enter a treatment facility for "physical and emotional issues" at the young age of 18, but she admits she was still reluctant to accept help from others.