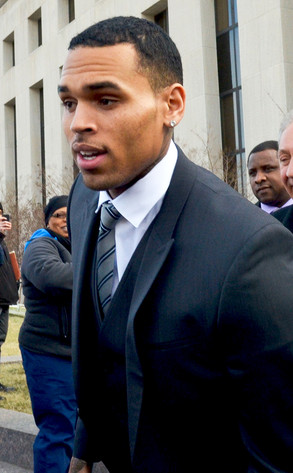 Kris Connor/Getty Images
Chris Brown and his bodyguard rejected a plea deal on Wednesday, Jan. 8, that would have found both men guilty of simple assault stemming from an alleged altercation with another male in Washington, D.C., last October.
According to NBC Washington, one of the R&B singer's lawyers, Danny Onorato, told reporters outside the D.C. Superior Court that attorneys decided not to accept the plea because Brown is not guilty.
In the meantime, another hearing has been scheduled for Feb. 20.
It was on Sunday, Oct. 27, 2013, when Brown and his bodyguard, Chris Hollosy, were arrested and charged with felony assault after allegedly punching 20-year-old Parker Isaac Adams in the face outside the W Hotel.
The charge was later reduced to simple misdemeanor assault.