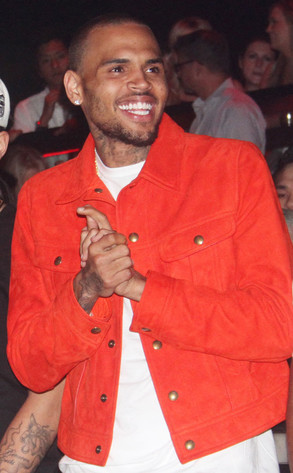 Courtesy: Denise Truscello/Getty Images
Chris Brown and his bodyguard were arrested and charged with felony assault on Sunday, Oct. 27, after an altercation with another male in Washington D.C., E! News confirms.

According to DC Metro Police Communications Director Gwendolyn Crump, police were called after a fight ensued outside of the W Hotel at around 4:25 a.m.

The victim was transported to a local hospital, and was treated and later released.

The DC PIO office says that the R&B singer and his bodyguard will likely be held until Monday due to the weekend, and will go to court tomorrow.

Police are not aware of any relation or connection that victim may have had with the 24-year-old performer.