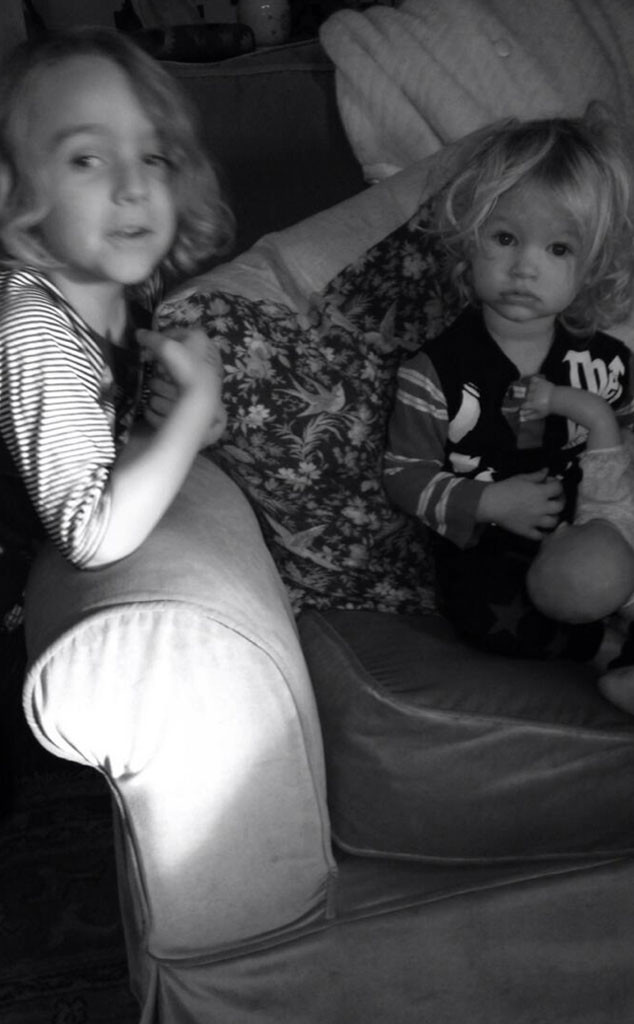 Twitter
Those Simpson girls have passed along some seriously good genes!
On Dec. 15, Jessica Simpson tweeted an adorable picture of her daughter Maxwell Drew Johnson and sister Ashlee Simpson's son Bronx Mowgli Wentz. The precious shot perfectly showcases 19-month-old Maxwell and her 5-year-old cousin Bronx's beautiful blond ringlets!
Not pictured in the cousin shot? Jessica and fiancé Eric Johnson's 6-month-old son Ace Knute. And Bronx, an only child, is thrilled to have not one but two little cousins to play with—in good time, that is!