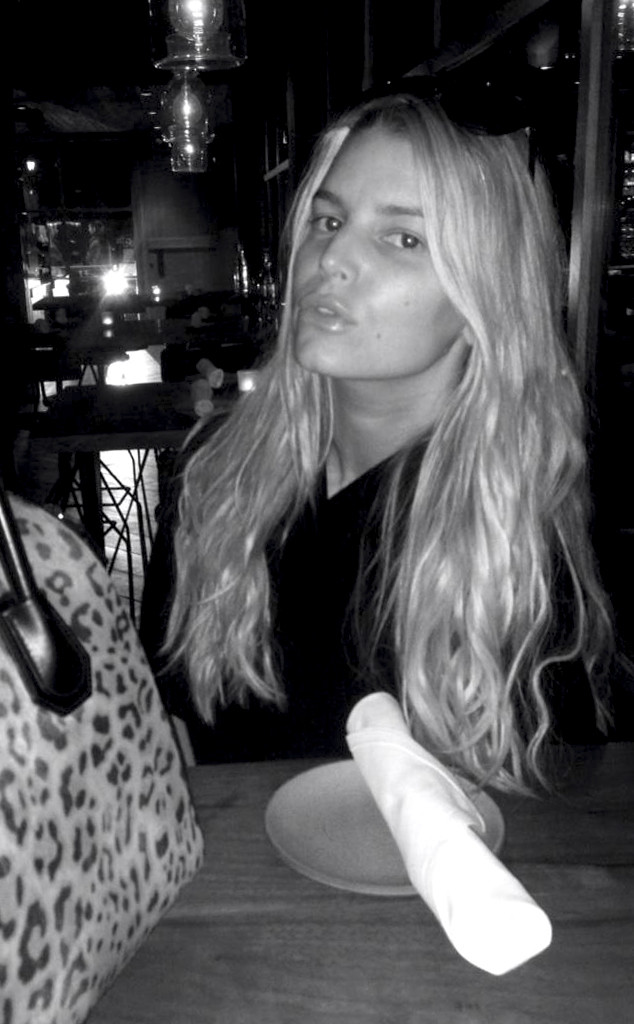 Twitter
Jessica Simpson doesn't need any makeup to look absolutely beautiful.
The fashion mogul shared a stunning fresh-faced photo on her Twitter account on Sunday, Dec. 15.
"Aquaphor from the diaper bag…And a filter ;) Date night!," Simpson captioned the black and white snapshot, taken while she was out on the town with her fiancé Eric Johnson.
Aquaphor is an ointment that helps treat dry skin.
The blond beauty is gazing into the camera, presumably at her beau, with her mouth slightly open as if she is blowing a kiss. Her long wavy locks are down and she is wearing a black top.
The proud mother of 18-month-old daughter Maxwell and 5-month-old son Ace recently opened up to E! News about how she is facing all the same things every new parent encounters.
"I now look at all moms as superheroes," Simpson said at the 27th Annual Footwear News Achievement Awards on Dec. 3 in New York City. "We are incredible, powerful women."