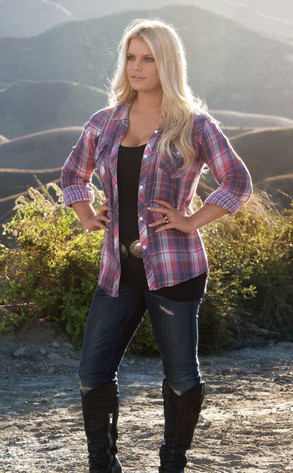 Courtesy: Weight Watchers
Jessica Simpson has been pregnant for the better part of two years, and now, the singer is finally ready to show off her post-baby body. The 33-year-old mom of two opens up about her weight loss journey—and the scrutiny that she's endured in the process—in a Dec. 16 interview with USA Today.
Simpson says she was "constantly hungry" and had a "big appetite" during her first pregnancy, which was announced in late 2011. "With Maxwell, I vegged out and laid around. I knew I didn't have to watch what I was eating for the first time in my life. I kind of let loose, and I gained a lot," she recalls.
After giving birth on May 1, 2012, the 5-foot-3 blond signed an endorsement deal with Weight Watchers and lost 50 pounds. Before long, however, Simpson unexpectedly got pregnant again.