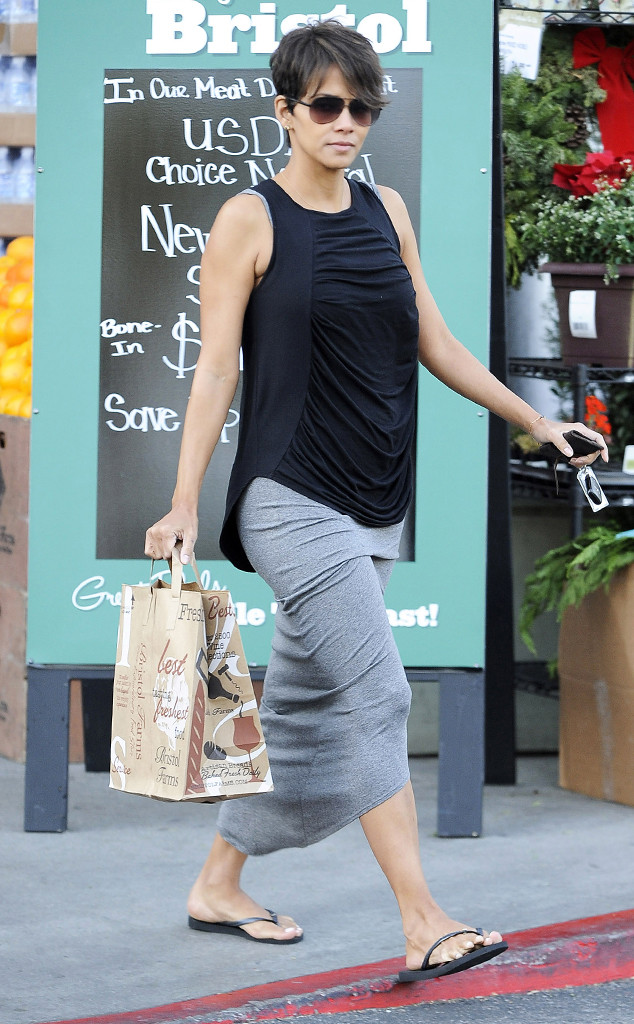 NAV/FAMEFLYNET PICTURES
Whoa, mama!
Halle Berry makes bouncing back after baby look easy.
The 47-year-old welcomed her son Maceo into the world in October—a mere ten weeks ago!—but we could hardly see any traces of her baby bump when she stepped out on Tuesday for a quick grocery store run.
Layering a black tank over a cozy-looking gray knee-length dress, Berry showed off her slimmed down post-baby body as she walked through the parking lot of a Bristol Farms in West Hollywood on Tuesday.