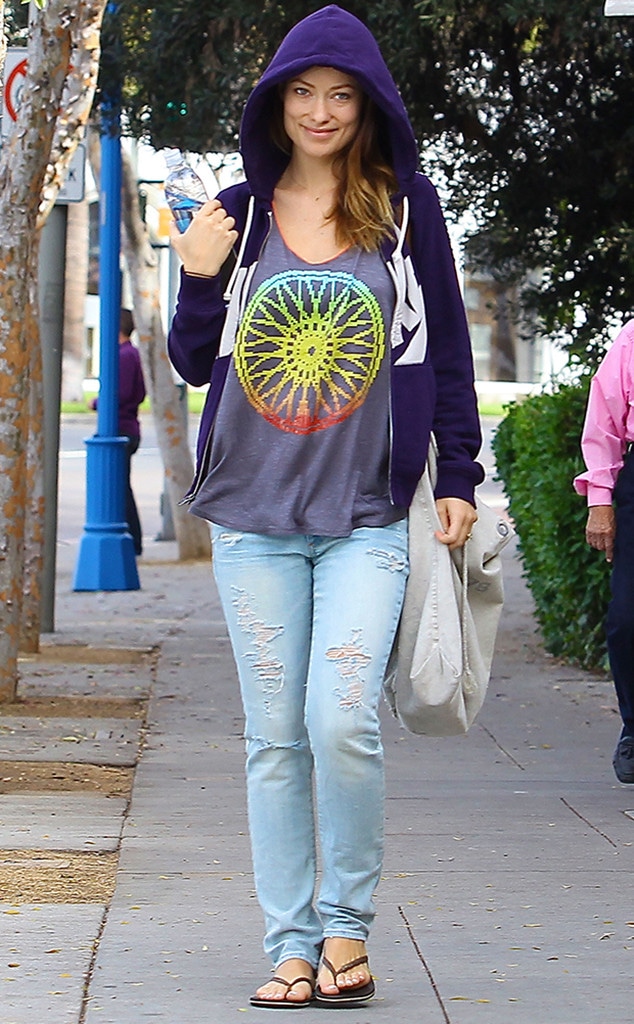 VM/FAMEFLYNET PICTURES
Despite being spotted in a Soul Cycle tee this week, biking isn't how Olivia Wilde is staying in shape these days. The pregnant star has been attending private Pilates classes at Harmony Studios.
"Pilates is great for building core strength even as the belly gets bigger and bigger," Harmony Studios' owner Karen Schwalbe-Jones tells E! News exclusively. "Using the Pilates reformer allows for a very personalized work out allowing us to modify Olivia's session each time she comes in."
Switching things up seems to be key for Olivia according to Karen, who shares that she has worked with quite a few expecting celebrities in her 17 years as an instructor.  "Each time she comes in we work on something different."
That's a lot of routines considering the star has been visiting the studio on a daily basis.
—Additional reporting by Sara Kitnick