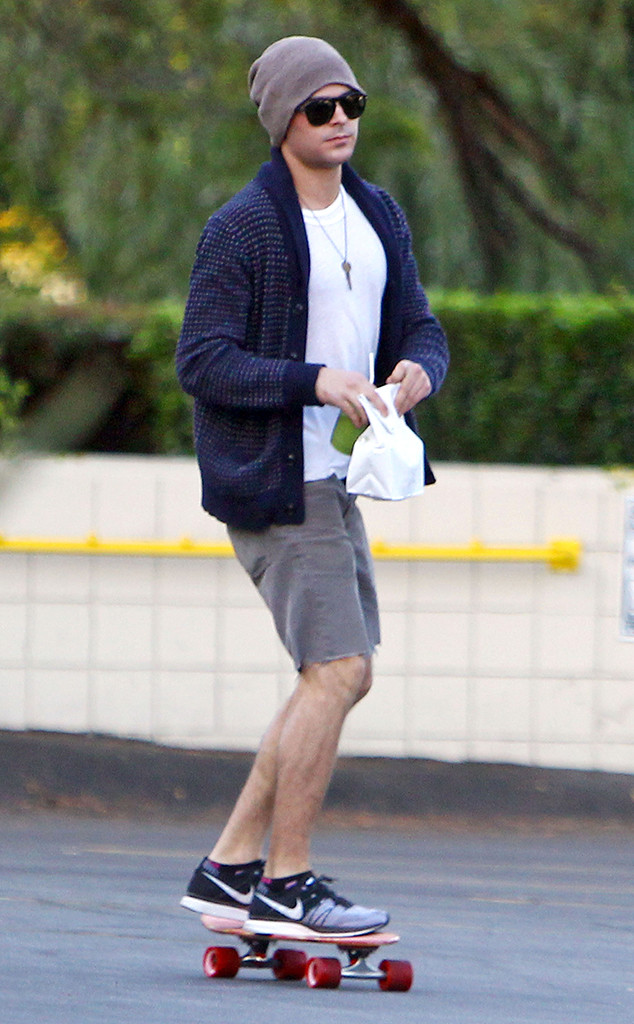 4CRNS/Gallo/FAMEFLYNET
Zac Efron broke his jaw, but his perfect jawline, thank heavens, is still perfect.
On Tuesday, Nov. 26, the actor was photographed for the first time since he slipped in a puddle of water at the entrance of his L.A.-area home in mid-November. The 26-year-old That Awkward Moment star had to have his mouth wired shut during his recovery, but as you can see from this skateboarding shot, Zac appears to be bouncing back from his injury quite well.
Of course, the former Disney star wasn't going to let anything—even a broken jaw—keep him from getting a workout in. Just days after his fall, he was spotted lifting weights at the gym. His Hairspray director Adam Shankman told People the actor was "in great spirits" despite having "to eat through a straw on a syringe" because of his wired-shut jaw.