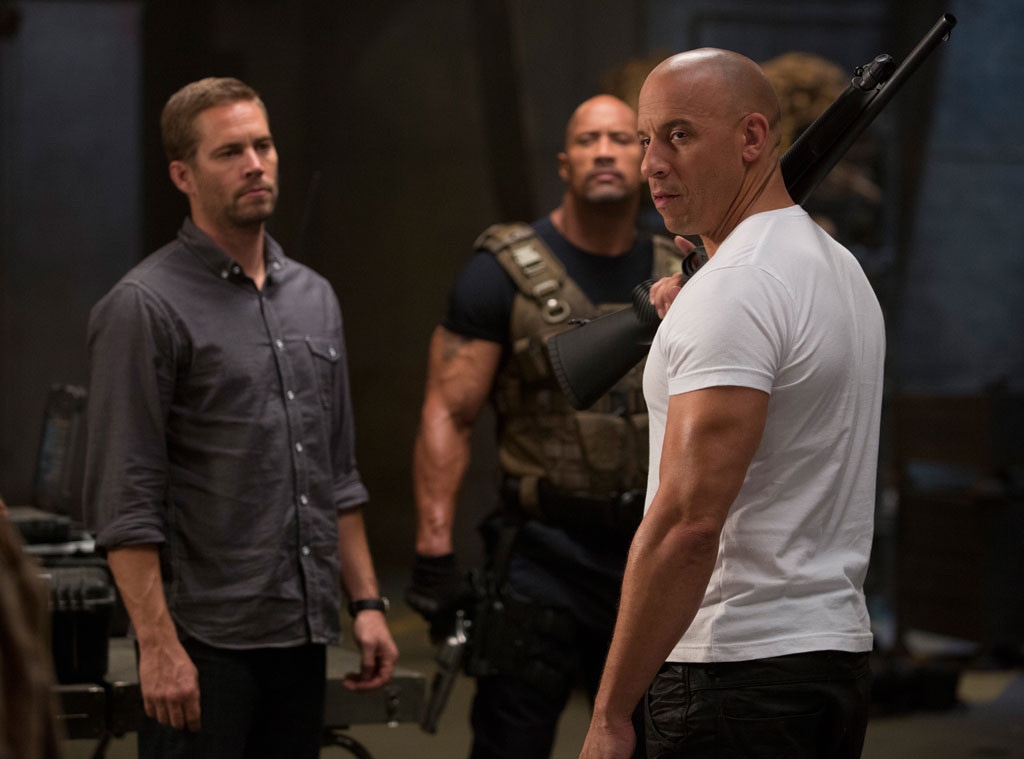 Universal Pictures
The Fast and Furious 7 "won't be scrapped" following the tragic death of Paul Walker, according to The Hollywood Reporter.
Sources tell THR that production is "delayed" and that the cast and crew were slated to return to Atlanta on Sunday, Dec. 1, following a break for the Thanksgiving holiday. All plans for shooting scenes for the action-thriller flick are on hold "until Monday or Tuesday at the earliest."
Filming was well underway for the big-budget film, and the cast, including Walker, Vin Diesel and Dwayne Johnson, was scheduled to travel to Abu Dhabi in January, insiders tell THR.
Director James Wan and executives from Universal pictures spoke on Sunday morning to discuss the future of the project, how to re-work the script and "how to proceed in a manner that would be respectful to Walker's death."
Walker, who portrayed Brian O'Conner in the movie franchise, died in a car accident, along with driver Roger Rodas, on Saturday, Nov. 30 in Valencia, Calif. Walker was 40 years old.
The seventh film was slated to hit theaters July 11.
"All of us at Universal are heartbroken," a studio spokesperson said in a statement. "Paul was truly one of the most beloved and respected members of our studio family for 14 years, and this loss is devastating to us, to everyone involved with the Fast and Furious films, and to countless fans. We send our deepest and most sincere condolences to Paul's family."
Walker will next be seen on the big screen in the drama Hours, due out in December, as well as crime-thriller Brick Mansions, which is currently in postproduction.