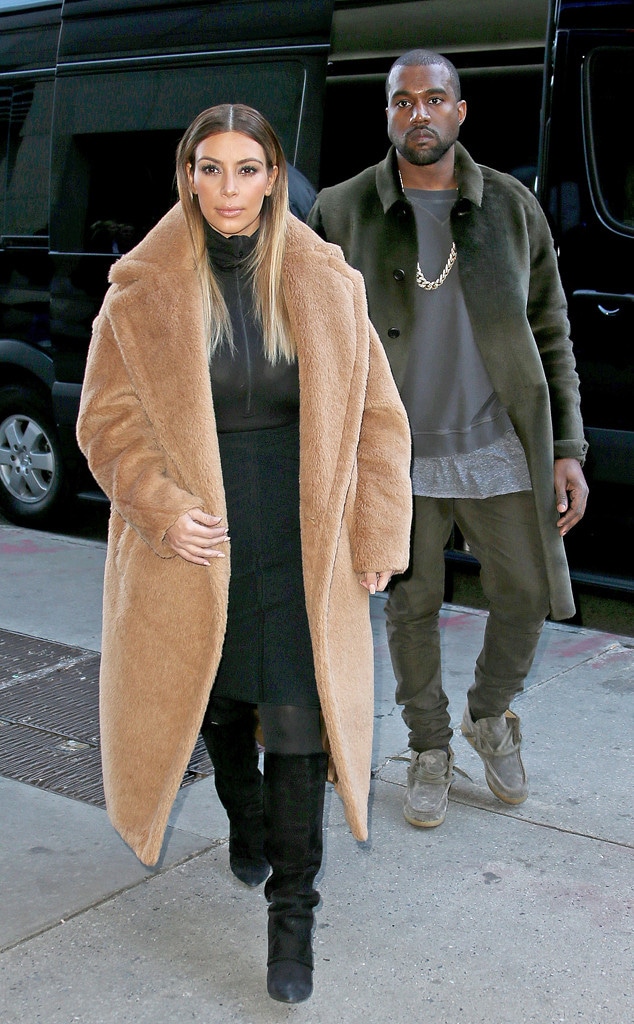 Splash News
Kanye West admits he doesn't care if people call him Kanye Kardashian.
During an interview at Power 105's Breakfast Club, the "Bound 2" rapper vented about a variety of topics, including corporations, but took the time to gush about his fiancé, Kim Kardashian.
Radio host Charlamagne tha God began by introducing Yeezy as Kanye Kardashian, so it was no surprise that he later addressed the topic.
"Does it bother you when I call you Kanye Kardashian?" Charlamagne asked the 36-year-old after the duo had just finished a heated debate about the limitations of working in the fashion industry.
"Man, Imma tell you something, at nighttime when I go to bed with my girl, I would change my last name," Kanye said with a chuckle.
So there we have it, it could be a thing. In the bedroom.
Kanye also opened about his latest collaboration with his ladylove: the much-talked about music video for "Bound 2."
"I wanted it to look as phony as possible," Yeezy said. "I wanted the clouds to go in one direction, the mountains to go in another direction. I wanted the horses to go over there, because I wanted to show you that this is The Hunger Games. I want to show you that this is the type of imagery that's being presented to all of us. And the only difference is a black dude in the middle of it."
But we do know one thing for sure: He enjoyed Seth Rogen and James Franco's hysterical parody of the fairy-tale-like clip.
"@Sethrogen Kanye says what's up! He loves u guys! He laughed so hard at this," Kim tweeted on Monday, Nov. 25.