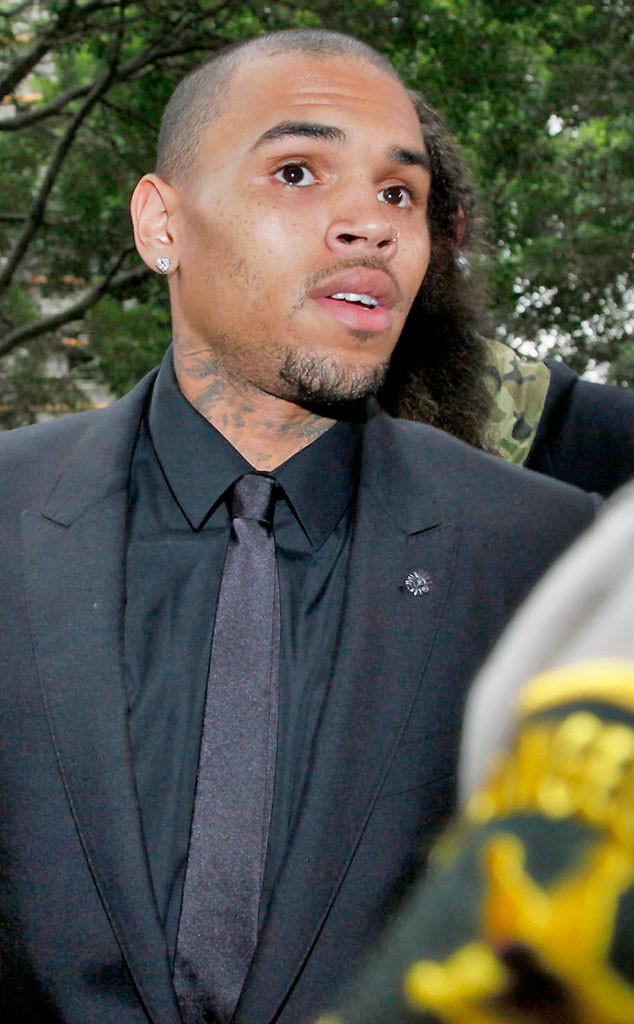 AP Photo/ Nick Ut
Just when you thought Chris Brown was out...a judge is sending him back in.
Agreeing with the recommendation of the probation department, L.A. Superior Court Judge James Brandlin ordered the singer to spend another three months in a residential treatment facility, submit to drug testing and take medication as prescribed by his doctor.
Brown is also required to complete 24 hours of community service a week during the course of his time in rehab.
His latest round of pennance still stems from his 2009 assault conviction for beating up Rihanna. He was sentenced to five years' probation at the time and has been in and out of court over the past year while authorities investigated various possible violations.
According to the probation department's latest report, on Nov. 10 Brown was kicked out of the Malibu treatment facility he checked into last month after he angrily threw a rock through his mother's car window when she came to visit.
On Nov. 13, Brown told authoriites that he suffered a "setback, mentally and emotionally, when he was not credited for all the community service hours he initially completed. He had issues with his attention deficit disorder and underwent a period of depression."