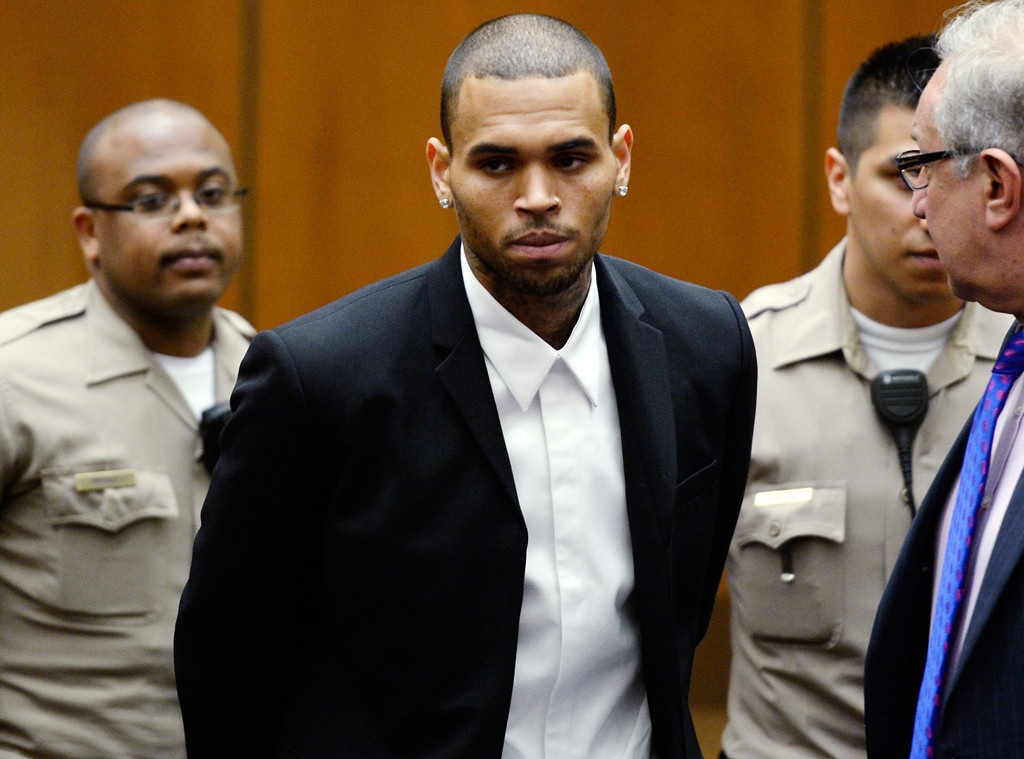 Kevork Djansezian/Getty Images
Chris Brown is getting some help.
The R&B singer has checked into rehab for anger management, the move coming a day after his appearance in court regarding an assault charge stemming from a fight that occurred over the weekend.
"Chris Brown has elected to enter a rehab facility," a rep for the singer said in a statement to E! News Tuesday. "His goal is to gain focus and insight into his past and recent behavior, enabling him to continue the pursuit of his life and his career from a healthier vantage point."
His longtime attorney, Mark Geragos, dropped him off at a facility today.
Attorney Danny Onorato, who represented Brown in court yesterday, told us that his client "committed no crime" in the wee hours Sunday near the W Hotel in Washington, D.C. The 24-year-old has been charged with misdemeanor simple assault (knocked down from an initial felony arrest) and is due back in court Nov. 25.
Brown, who is still on probation from his 2009 felony assault conviction for beating up Rihanna, is facing 180 days in jail and a $1,000 fine if convicted.
But it appears that Brown is really serious about getting to the root of what ails him. As E! News exclusively reported yesterday, a source close to Brown said that he was a "good kid" at heart, but what he really needed was rehab and intensive therapy.
"He needs help. He keeps self-medicating with weed and alcohol and that's when he always gets in trouble," the insider said.
Despite winning his first Grammy in 2012, neither F.A.M.E. nor Fortune seems to have mellowed the volatile artist. He at first got a string of glowing probation reviews from the judge overseeing his 2009 case, but then court dates started springing up that had to do with new issues, such as an alleged hit-and-run and concern that he hadn't legitimately completed the 180 days of community labor he was sentenced to as part of his 2009 assault rap.
The hit-and-run charge was dropped but Brown was sentenced to another 1,000 hours of community service.
As for his latest run-in with the law, the singer is accused of punching 20-year-old Parker Isaac Adams and breaking his nose when Adams tried to photobomb Brown and two women.
"We understand that his security staff acted to protect Mr. Brown and his property as is authorized by District of Columbia law," Onorato told us. "We are confident that Mr. Brown will be exonerated of any wrongdoing."
—Reporting by Marc Malkin and Claudia Rosenbaum