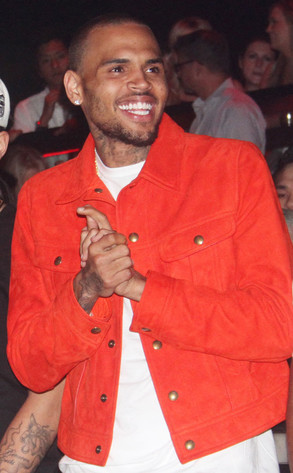 Courtesy: Denise Truscello/Getty Images
Chris Brown is no longer under inpatient care in rehab.
"Chris is continuing his rehab program as an outpatient and is also completing his community service in the Los Angeles area," Brown's rep tells E! News in a statement. "He appreciates all of your encouragement and support."
E! News exclusively reported on Oct. 29 that he 24-year-singer entered an inpatient treatment program to "gain focus and insight into his past and recent behavior."
Fans first began speculating earlier today that Brown had left treatment after photos of the singer and girlfriend Karrueche Tran began making the Internet rounds, although it's unclear exactly when the images were taken.