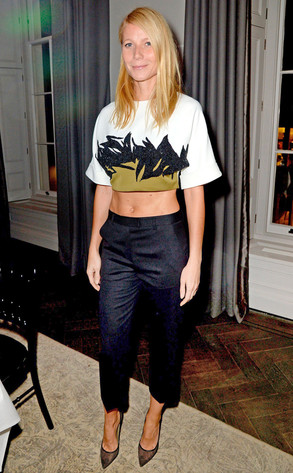 Richard Young/Rex/REX USA
Is Gwyneth Paltrow trying to gain weight for an upcoming movie in order to improve her public image?
Wild reports surfaced this morning that the 41-year-old actress was under pressure to boost her public perception following negative press regarding her beef with Vanity Fair magazine.
"There is major pressure on Gwyneth right now to do something big and turn the tide of heavily negative publicity that, coupled with her last underperforming movie Thanks For Sharing, has effectively marred the fact that she will be front-and-center for the year's biggest hit, Iron Man 3," an alleged "insider" told Radar.