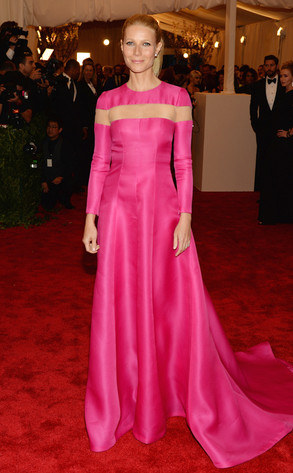 Dimitrios Kambouris/Getty Images
Gwyneth Paltrow may be a gluten-free Goop goddess, but the blond beauty knows when to fire back.
As the feud between the 41-year-old stunner and Vanity Fair continues, new reports claim the Oscar winner is now asking her A-list friends to boycott V.F.'s annual Academy Awards' bash.
Paltrow's rep, Stephen Huvane, responded to the rumors, telling E! News, the claims are "absolutely false. She has never asked anyone not to attend."
The battle between Chris Martin's missus and Vanity Fair originally began after the actress, upon hearing that V.F. was planning an article that seemed to have turned into a why-people-love-to-hate-on-Gwyneth type of piece, sent emails to people in her circle, encouraging them to not cooperate with the magazine, sources confirmed to E! News.