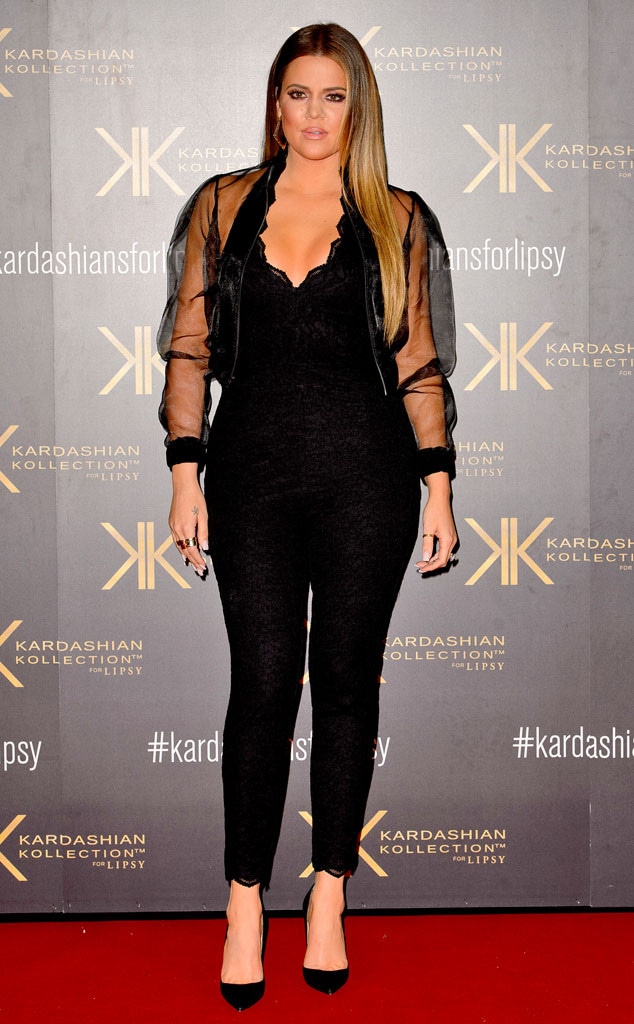 Ben A. Pruchnie/Getty Images
It's London time for Khloé Kardashian Odom!
The E! star was Across the Pond today to celebrate the Lipsy launch at the city's National History Museum.
And while her sisters Kim Kardashian and Kourtney Kardashian weren't in tow, the brunette beauty was able to handle all the fandemonium on her own.
"Having a meet and greet for a clothing line, it's so surreal. We always wanted a clothing line we just never knew it was going to be to this degree…I'm nervous," she admitted. 
"I always get nervous no one's going to come, that's always my biggest thing. But people always end up coming so thank the lord."
So considering that Khloé is considered a fashion star herself, whose style does she admire? Kate Middleton!
"I love her," Khloé gushed to E! News. "Everything she does is so chic."
But the trip wasn't strictly fashion-related, Khloé also took a moment to open up about the pressure she feels from the constant media attention.
"I think everyone needs some me time," she said. "But with our show, we've been filming with the same camera crew for so long that they're life family. And it's weird because they are also like a comfort zone for me, the people. But not everything, I believe."
Watch:
Khloe K. Says DASH London Is in the Kards
She added, "Sometimes you're like, 'I just don't want to be bothered by anyone,' not even a girlfriend. Sometimes you really just want to lock yourself in a room and have your personal space."
But through the difficult times, including the recent issues she's faced with her husband Lamar Odom, Khloé says that her family and fan base has helped her immensely.
"It really is such a blessing just to feel that you have such a good support system, no matter what you're going through, even in the good times. It's so awesome to see people that root for you even if you don't know them."