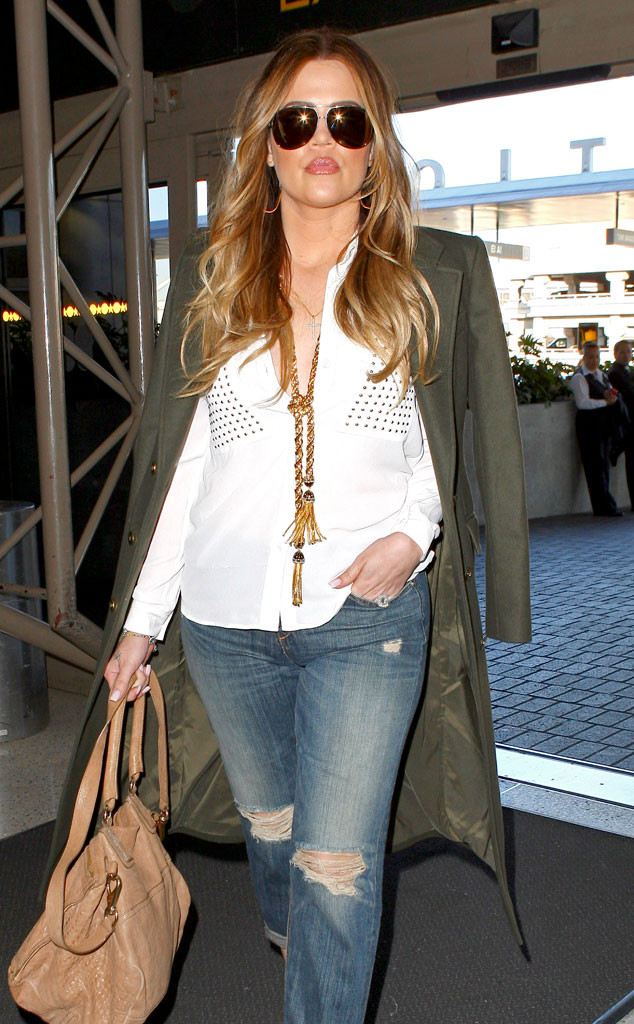 AKM-GSI
Khloé Kardashian Odom is off to London!
The E! star, who has been tweeting her excitement for weeks about her big work trip, looked ready to fly in style today at LAX, her coat casually draped over her shoulders and her massive wedding ring preventing her hand from quite fitting in her pocket. (Jennifer Garner knows the pose.)
"London Town we are coming!!!!!" she wrote on Instagram with a pic of her and a pal enjoying what appears to be a little pre-flight white wine.