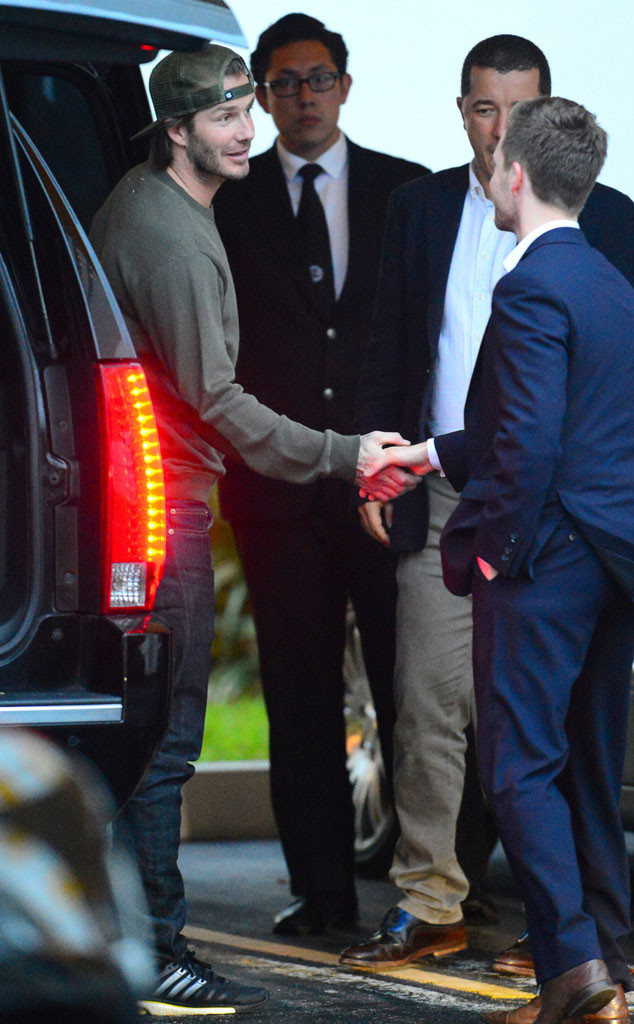 Manuel Munoz, PacificCoastNew
David Beckham and Victoria Beckham are quite the globetrotting twosome!
On Wednesday, Nov. 13, Sir Becks (fine, not yet..but here's hoping) chatted up some very serious businessmen in Miami. Naturally, David doesn't mess with a penguin getup unless he's on the red carpet, but his casual, everyday attire was more than suitably stylish.
The 38-year-old footballer and father of four is reportedly in Florida working on a business deal that would help bring a professional soccer team to the Sunshine State.