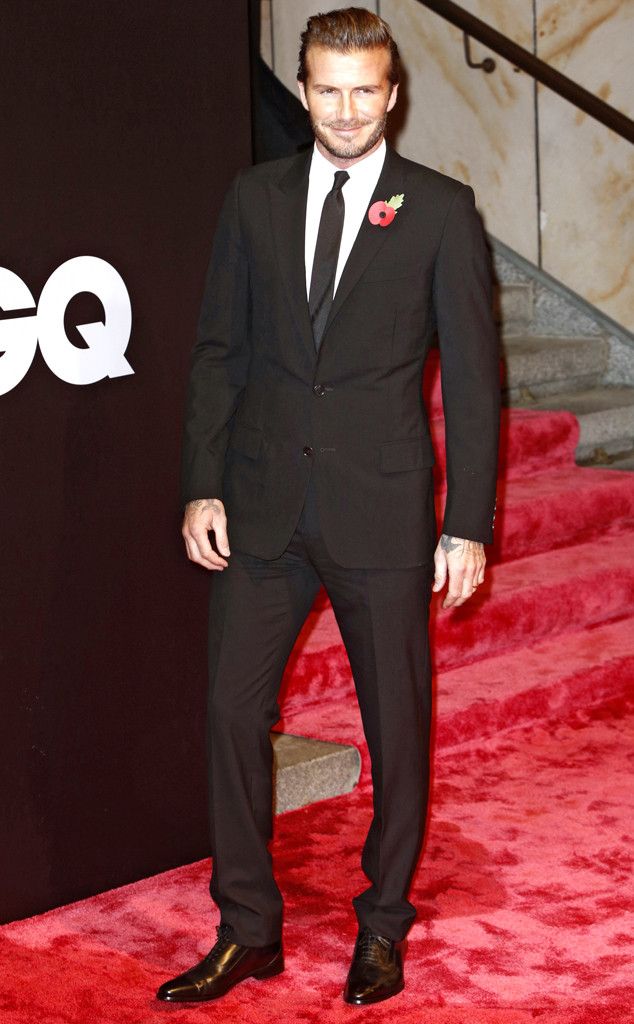 Sebastian Gabsch/Future Image/WENN.com
David Beckham has graciously shared so many of his gifts with us commoners through the years.
It only makes sense now that Victoria Beckham's hunky husband should be honored—royally—for his contributions to the sport of soccer (or football, if you're anywhere outside the States) as well as his philanthropic endeavors. And, according to a few very speculative tabloid reports, Becks has been nominated for the New Year's "Honours List" and is headed for knighthood in 2014!
Yes, per The Sun, "Goldenballs" will have an official title of "Sir," which is almost comparable to Posh's wonderful nickname for him. The 38-year-old athlete was already appointed an Order of the British Empire (OBE) in 2003, but he's reportedly set to receive an even bigger honor presented to him by pal Prince William!
Nothing is confirmed—yet—but here's why the father of four should really get to be Sir Becks!