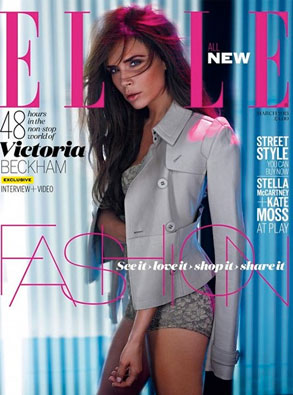 ELLE UK
Being a Spice Girl and David Beckham's wife wasn't enough.
Victoria Beckham wanted her own thing. In a new interview with Elle UK, the designer said she doesn't "have to work," but she "[needs] to work."
"It was never my intention to prove anybody wrong," she said of her strong work ethic. "I wanted to prove to myself that I could do it."