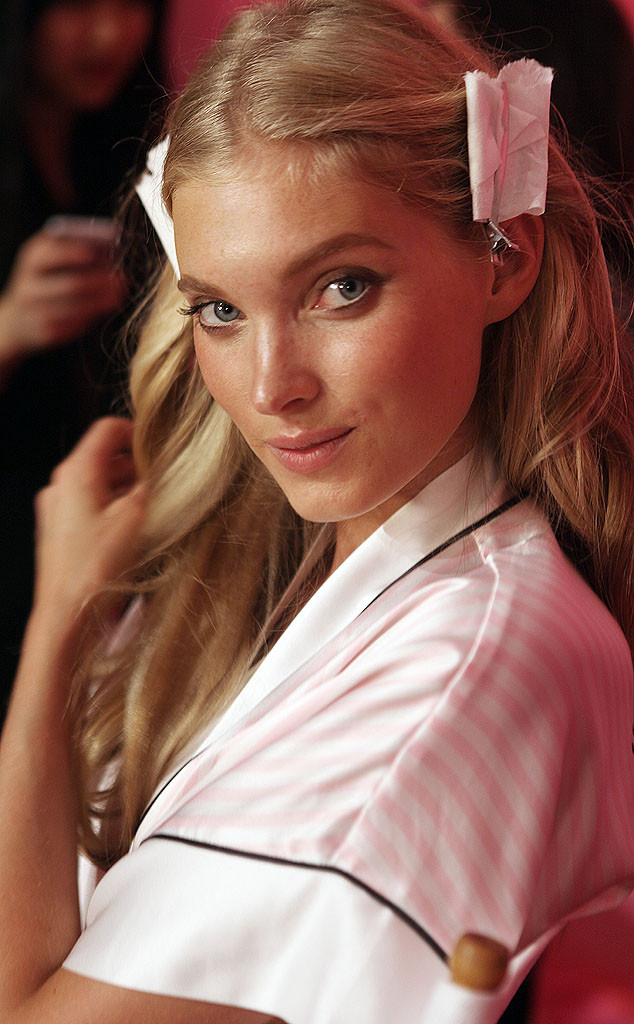 Jennifer Cooper, E!
It's that time of year again!
The Victoria's Secret Angels will be strutting down the runway in a matter of hours (tune in to the televised show on Dec. 10), and rest assured that this year will be just as dazzling and glamorous as you'd expect.
And obviously before the gorgeous girls take the stage, there's a lot of preparation that takes place behind the scenes.
We headed backstage this morning in New York City to take a peek at all of the primping and pampering the models go through hours in advance and also snagged some exclusive scoop from the beauties themselves.
"I feel like this show has been going on for the last three weeks, I am so exhausted! We all step it up a notch for sure before the show. I think it's so important for people at home to know that some of these girls are freakin' Olympians! It's a full-time job to prepare and we work really hard on our bodies and it's not something that will come from starving yourself. We all really take care of ourselves," emphasized blond beauty Elsa Hosk.