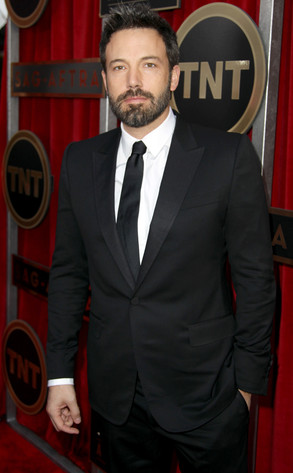 Matt Sayles/Invision/AP
Ben Affleck's Batsuit isn't going to be as unintentionally hilarious as the one George Clooney wore in 1997's Batman and Robin. According to moviemaker Kevin Smith, who saw the costume prototype while visiting Batman vs. Superman director Zack Snyder, the newest version is a masterpiece.
"I saw the Batman costume. More than that, I saw a picture of [Affleck] in the costume," he said during his latest Babble On podcast. "I don't want to give anything away 'cause that is up to them and stuff, but I am going to say this: I instantly bear hugged [Snyder]."
"You have not seen this costume on film before. For a comic book fan, it was mind-bending, because every other movie does this Matrix-y black armor thing," he continued. "There wasn't a single nipple on this suit. I think everyone is just gonna be like 'Holy s--t!'"