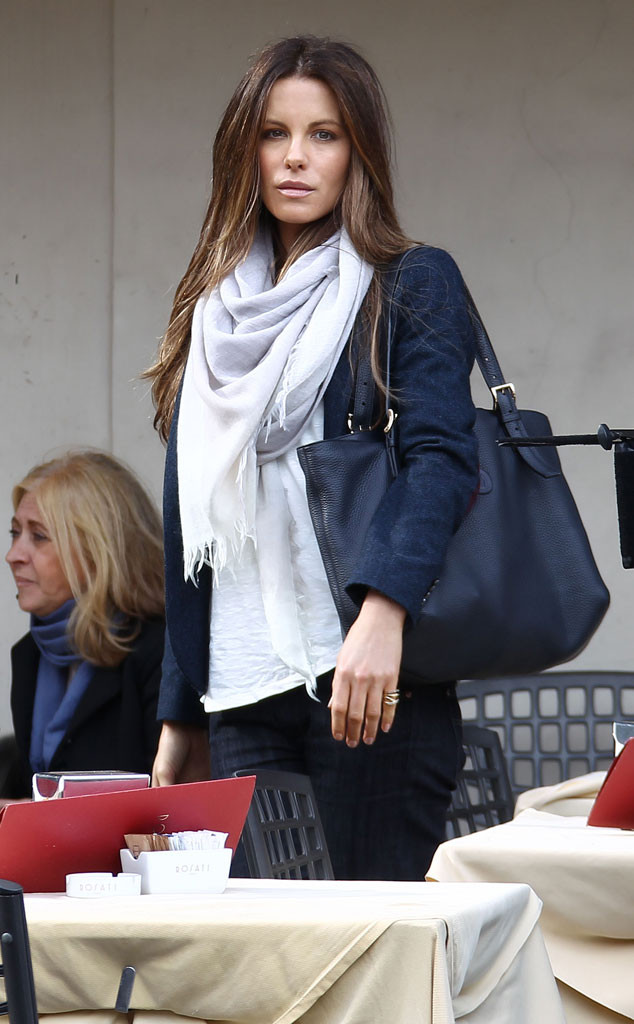 Andrea Venturini/bauergriffinonline.com
Kate Beckinsale isn't one to shy away from tough roles.
The 40-year-old actress, who's perhaps best known on the big screen for her blockbuster Underworld franchise, is taking an indie turn in director Michael Winterbottom's movie about the highly publicized Amanda Knox murder trial,The Face of an Angel, which shot in Rome over the weekend.
In it, Beckinsale plays a journalist who teams up with a documentary filmmaker (Rush's Daniel Brühl) to uncover the mystery of who killed British student Meredith Kercher, a controversial case which has sharply divided public opinion on both sides of the Atlantic, especially after Knox and her ex Raffaele Sollecito had their convictions overturned.