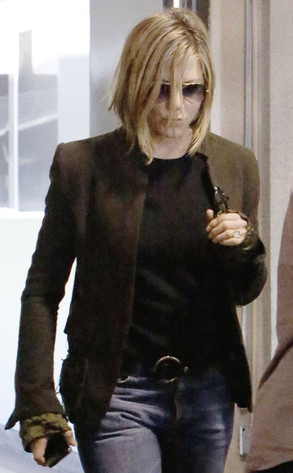 Blanco-Rol-Kmm/X17online.com
Jennifer Aniston got a dramatic new 'do last week, cut by her pal and longtime hairstylist Chris McMillan. The Friends star, who debuted the A-line bob on Monday, Nov. 4, explained it was the result of needing a fresh look and a treatment-gone-wrong.
"It's short! It's at my jawline and a little shorter in the back," the 44-year-old actress told Pop Sugar. "I was just ready for a change. I was ready for something new, to get it out of my face, so I could have a bit of an easier go at it."
But, that wasn't the only story that had people talking.
Take a look at our five biggest stories of the week!