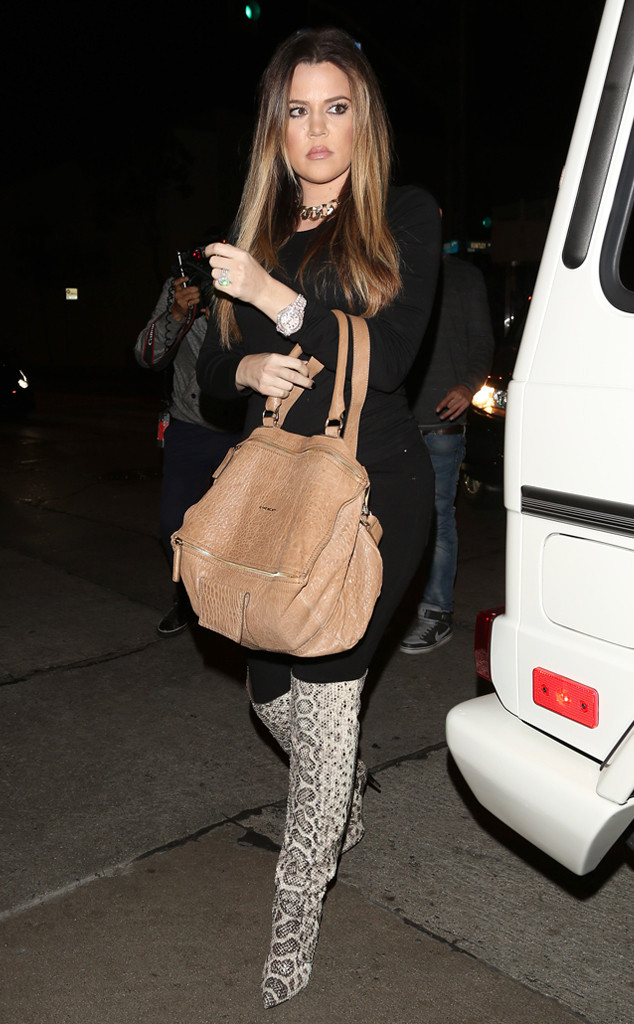 Devone Byrd, PacificCoastNews.com
Khloé Kardashian Odom is not going anywhere.
The reality star took to Twitter Thursday morning to address recent reports that she's selling her martial home with Lamar Odom.
"If you want 2make up stories that I'm selling my home at least use images AFTER I renovated it. LOL I can't stand those horrendous old images," she tweeted.
A rep for the brunette beauty also confirms that she has not put her Los Angeles home on the market.
It appears that Khloé and Lamar have been spending more time together as of late.
In fact, the unsigned NBA player accompanied his wife to Kris Jenner's 58th birthday party Tuesday evening.
"It was just close family and friends," a source told E! News. "Lamar and Khloé are actually getting on very well and were couple-y together. It was very intimate and everyone was really pleased to spend time with them."