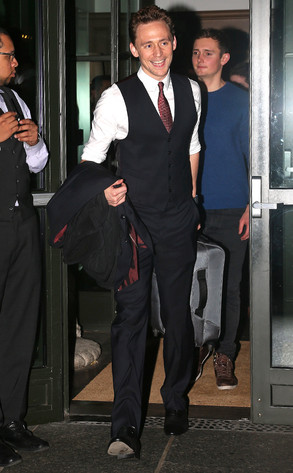 Turgeon-Steffman/Splash News
Tom Hiddleston has just given us another reason to love him.
As if his adorable rendition of "Bare Necessities" or his spot-on impersonations of Owen Wilson and Samuel L. Jackson weren't enough, the guy goes and does this.
During a special Halloween screening of his upcoming film Thor: The Dark World at a theater in New York City's Times Square, the man who plays Loki in the movie stepped out and surprised all the kids in attendance, the New York Daily News reports.
Hiddleston had just flown in from London specifically for the event, during which he thanked the charities being honored and spent some quality time with all the young fans.