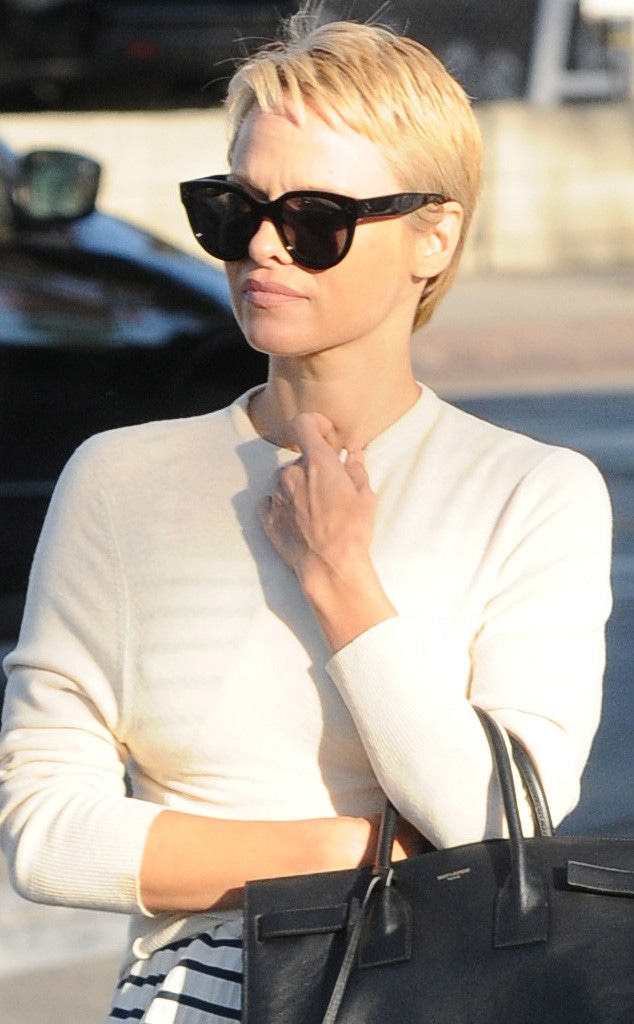 V Labissiere / Splash News
Sorry, Beyoncé—it's looking like you might not win for the year's most shocking pixie cut.
And who could possible be more surprising than Queen B? How about Pamela Anderson? That's right, the former Baywatch babe has chopped off her long locks and is now modeling a very chic style reminiscent of Twiggy.
Apparently the new 'do is part of a head-to-toe makeover too. When the actress was spotted with her shorter hairstyle she was wearing a much more low-key wardrobe which consisted of a cream cardigan, casual striped summer dress and black flats.
Back in April, the blond bombshell said she was trying out a more modest look. "I think I'm in charge of toning down my look or not," she said. "I feel like as I'm getting older, this is my version of toned down and I like it."
More power to you, Pam! After more than two decades of the same hairstyle, this new crop must feel like a fresh start.