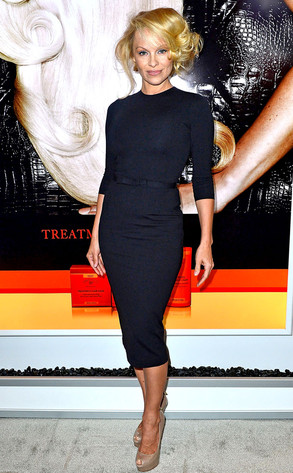 James Devaney/WireImage
The blond and busty former Playboy pinup has a soft and sensitive heart.
At a recent event for haircare line Obliphica Professional, Pamela Anderson opened up about her self-image and how she came to undergo a makeunder. "I don't know if I ever really felt beautiful," she told BuzzFeed in an exclusive interview. "I always feel like I don't—I don't, really."
The 45-year-old actress explained that her over-the-top appearance was already rooted during her early days on Baywatch—where even producers were trying to tone it down.