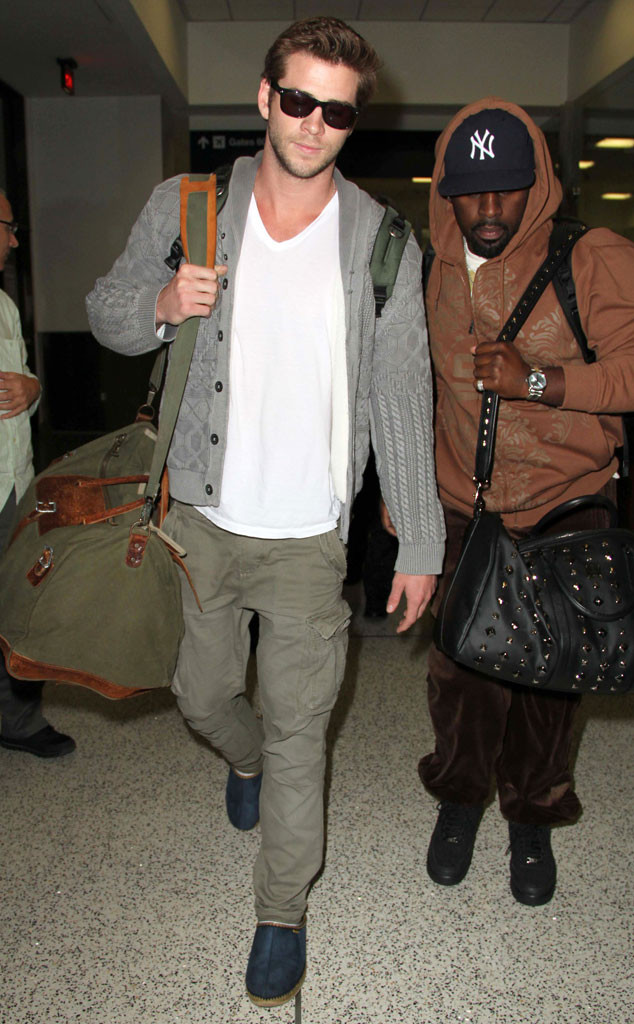 BJJ/FAMEFLYNET PICTURES
There needs to be some background music with this photo.
Liam Hemsworth was photographed walking through Los Angeles International Airport on Tuesday after arriving on a flight, and being the stud that he is, the Hunger Games star looked incredibly handsome and a little badass, if we do say so ourselves.
Hemsworth wore olive green pants with a plain white V-neck and gray sweater, but we think the defining factor in making this photo look so cool is the fact that he's wearing shades. Yes, wearing sunglasses indoors can sometimes be risky, but Liam pulled it off well.