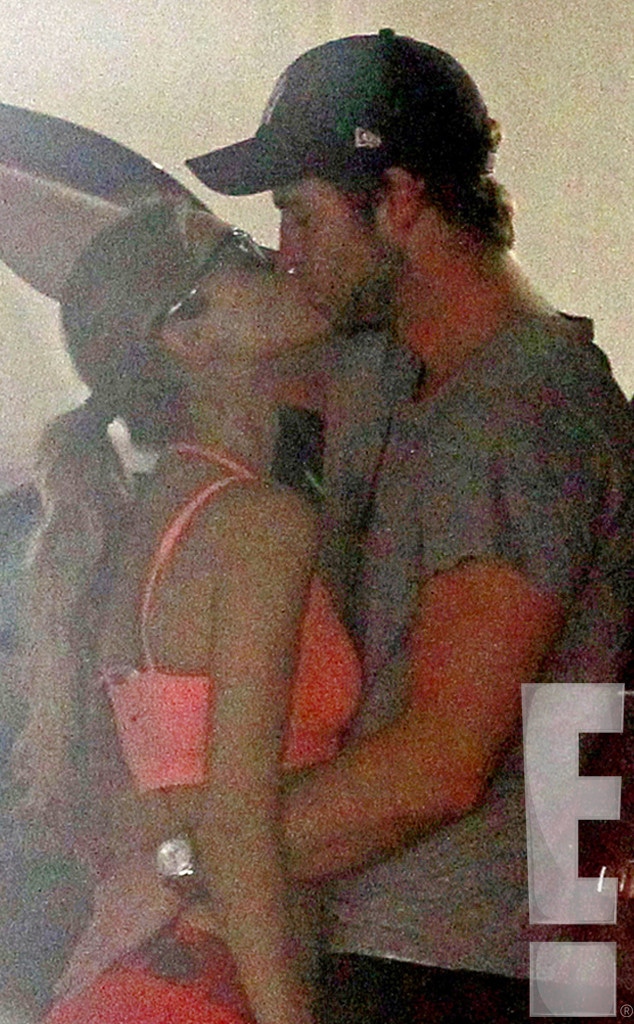 Bruja/Juan Sharma/PacificCoastNews.com
Quite often in fact, what happens in Las Vegas does not just stay there.
Liam Hemsworth was spotted kissing singer-actress Eiza González at her apartment complex in Beverly Hills on Tuesday, just a few days after going clubbing with her in Vegas—and barely a day after it was confirmed that he and Miley Cyrus had called off their 15-month engagement.
While a source said yesterday that Eiza and Liam had "just met," most likely in Vegas, it appears that they really hit it off.
We're told that Liam stopped by her place just after 3:30 p.m. to give her a piece of luggage. Judging by her shorts and sports bra combo, Eiza may have been working out when her visitor arrived.
Liam was only there for about five minutes but they both looked very happy together, chatting closely before the kissing started. 
Eiza then smiled and waved goodbye as Liam drove off. So, these two are getting along...
A source told us that Eiza, who broke up with her boyfriend earlier this summer after about two years together, only recently moved to L.A. in order to pursue acting opportunities in American films.
In fact, she had only been living in L.A. for about two weeks before her Vegas trip, during which she and Liam chatted over drinks at the Wynn Resort nightclub XS on Saturday.
Eiza, who also spent time with Liam on Monday, is due back in Mexico tomorrow for an appearance for the DVD release of the Spanish-language version of Disney's The Croods.
"I've been single for a while and I have to say it's going very well," read a quote she posted to Instagram a few weeks ago. "Like...It's working out. I think I'm the one."
So far, so good, indeed.
Tune into E! News tonight at 7 p.m. and 11:30 pm. for the latest on Liam and to see all of the exclusive photos from his steamy makeout session!