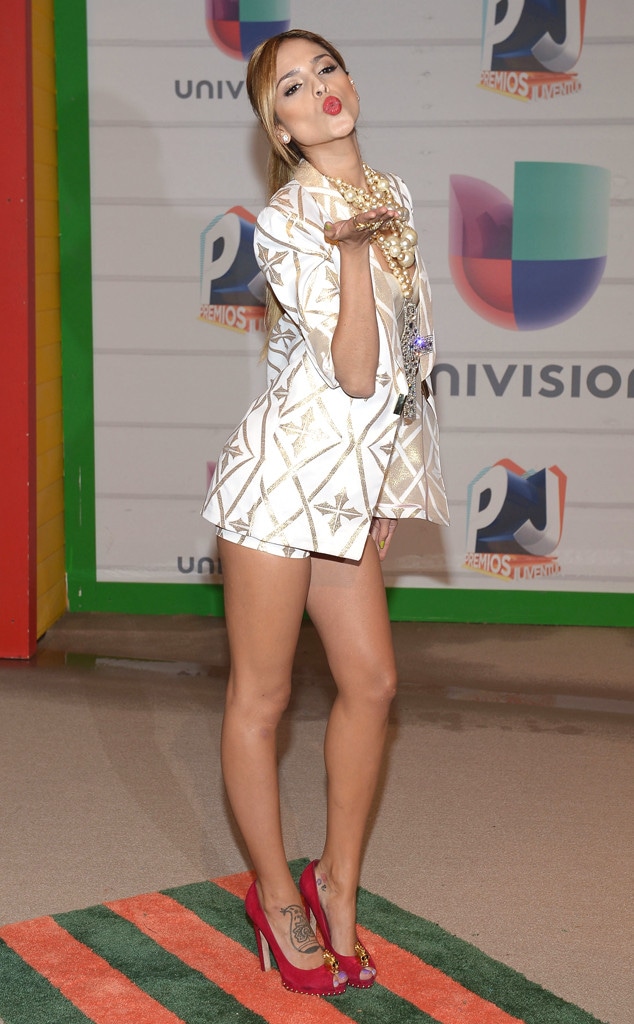 Gustavo Caballero/Getty Images for Univision
We haven't polled Miley Cyrus fans yet, but those who actually know Eiza González seem to think the world of her.
"Eiza is a real family girl and a good friend," a source exclusively tells E! News about the 23-year-old singer and actress from Mexico who partied in Las Vegas with Liam Hemsworth over the weekend and was spotted with him in Los Angeles yesterday as news of his split from Miley Cyrus made the rounds.
The source says that González "just met" Hemsworth and may not have even known him before Vegas, adding, "They were there separately. She was there with some friends."
Besides, we're told that she had only been living in L.A. for about two weeks!
The insider says that González, who is a telenovela and recording star in Mexico, is hoping to further her career in American films and is signed to do a movie in February.
Her mom, former Mexico's Next Top Model host Glenda Reyna, is also her manager and goes with her most everywhere (but was not with her in Vegas).
And González moved to the U.S. unattached, having tweeted in August that she had "been single for a while."
"She had a very good boyfriend," our source tells us, referring to the singer's ex, businessman Pepe Díaz. "They dated for about two years. Like any other girl, she was upset."
González was planning to fly back to Mexico in time for a press conference Thursday about the release of the Spanish-language version of Disney's The Croods, for which she did a voice.
She and Hemsworth sipped drinks and chatted with a handful of other friends in a VIP bungalow at XS in the Encore Resort on Saturday night following the Mayweather-Alvarez fight, which Hemsworth was in town to watch.
Cyrus' rep confirmed Monday that she and the Australian actor had ended their 15-month-engagement and split up after nearly four years together.