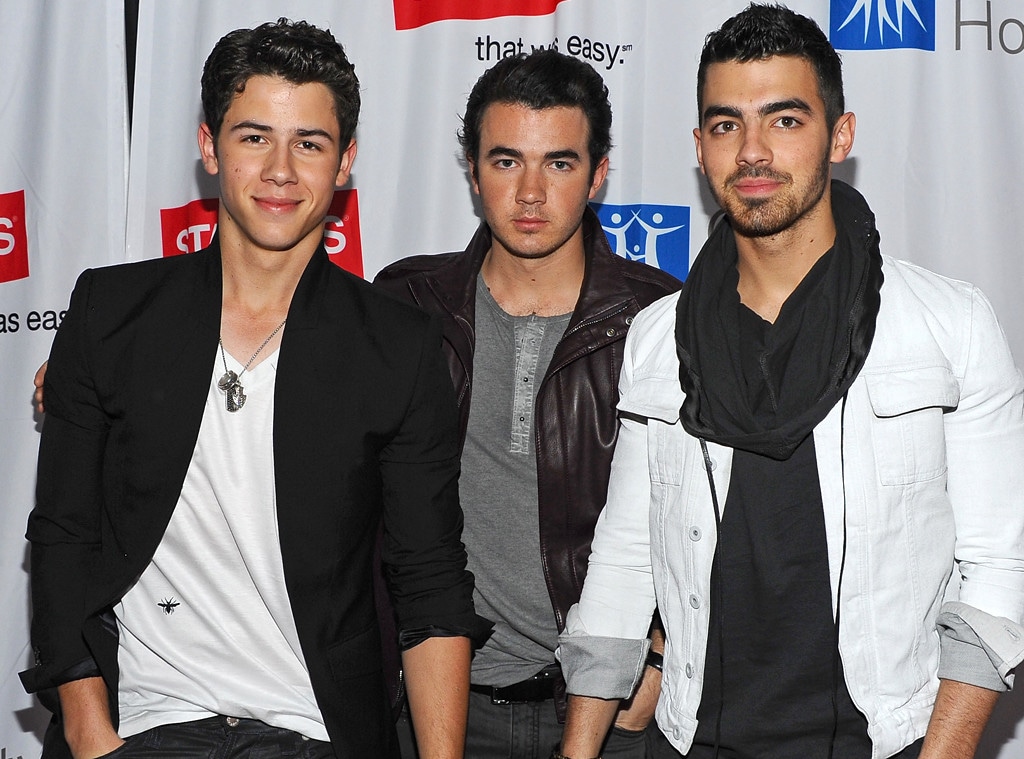 Angela Weiss/Getty Image
The Jonas Brothers may not be making music together anymore, but fans of the siblings can rest assured, there are no hard feelings between the talented trio.
So what went wrong between the band of brothers, who have officially called it quits less than three weeks after they canceled their fall tour due to "a deep rift within the band"?
"There are no personal issues," a source exclusively tells E! News. "They just all wanted different things. They love each other. They always will." 
The pop stars made the official announcement on Tuesday, Oct. 29, with Joe telling People magazine that it was a "unanimous decision"
"It's really hard to say 'forever,'" Nick told the mag. "We're closing a chapter, for sure."
As for what Nick, 21, Kevin, 25, and Joe, 24, are planning to focus on now that they are putting their days as the JoBros in the past?
"Joe wants to do acting and art and his own music," the source shares. "He's passionate and has his own set of goals."
Meanwhile, Kevin, who is expecting his first child, a baby girl, with wife Danielle, is busy doting on his pregnant wife and focusing on fatherhood.
"Kevin wants to focus on being a dad," the insider explains. "He can't wait for Danielle to have their baby. His priorities have changed."
As for the youngest Jonas?
"Nick wants to focus on music and Broadway," the source reveals (he previously appeared in the Broadway revival of How to Succeed in Business Without Really Trying back in 2012).
And despite Joe recently being seen with Demi Lovato's recovery manager Mike Bayer, the source insists to E! News that the "rumors about Joe having any substance abuse problems are totally false. He is fine and he's the sweetest kid ever."
DISNEY CHANNEL/JEFF NEIRA
Happy to hear it!
But while the JoBros may no longer be taking the stage together, it seems that they will still show each other the same love and support as they embark upon their own individual endeavors.
"They have different career aspirations now. They are not the same people they used to be," the source reveals. "Family comes first which is why this was the best decision for them as brothers."
For more info on the JoBros split, be sure to tune in to E! News tonight at 7:00 and 11:30 p.m.!
Are you sad to hear the JoBros have called it quits? Tell us in the comments!