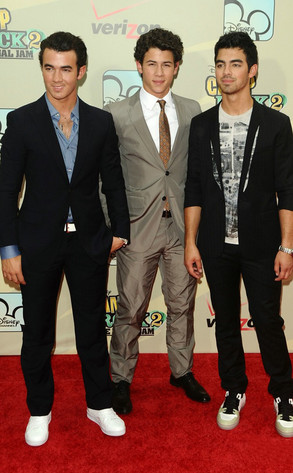 DISNEY CHANNEL/JEFF NEIRA
Sorry, Jonas Brothers fans: the musical trio is officially disbanding. The pop stars made the official announcement on Tuesday, Oct. 29, just less than three weeks after they canceled their fall tour due to "a deep rift within the band."
"It's over for now," says 25-year-old Kevin Jonas, who is expecting his first child with his wife, Danielle Jonas. Drummer and vocalist Nick Jonas, 21, echoes his eldest brother's sentiments. "It's really hard to say 'forever,'" he says. "We're closing a chapter, for sure."
The group decided to call it quits on Oct. 3 when Nick shared some serious concerns about their future. "I was feeling kind of trapped," he tells People. "I needed to share my heart with my brothers."