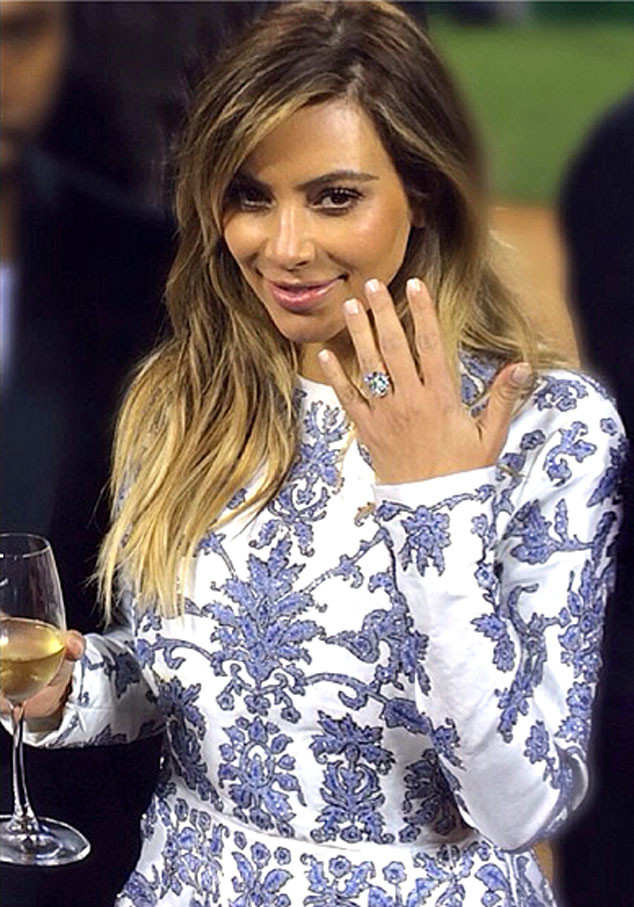 Instagram
When it came to picking out a ring for Kim Kardashian, Kanye West knew exactly who to turn to: Lorraine Schwartz.
Not only is the jewelry designer a close pal of the E! star, but Schwartz has created georgeous bling for celebs for years—including truly unique engagement sparklers for Blake Lively and Beyoncé.
Being a designer himself, it was only natural that the rapper joined in on the creative process.
"Kanye was involved in every single way. He had a vision from the beginning. He looked at a lot of stones and he wanted only the best," says a rep for Lorraine Schwartz. "He and Lorraine emailed back and forth, and stayed up nights discussing how he wanted it to be. He wanted the diamond to look like it was floating on air. Everything was his idea from beginning to end."