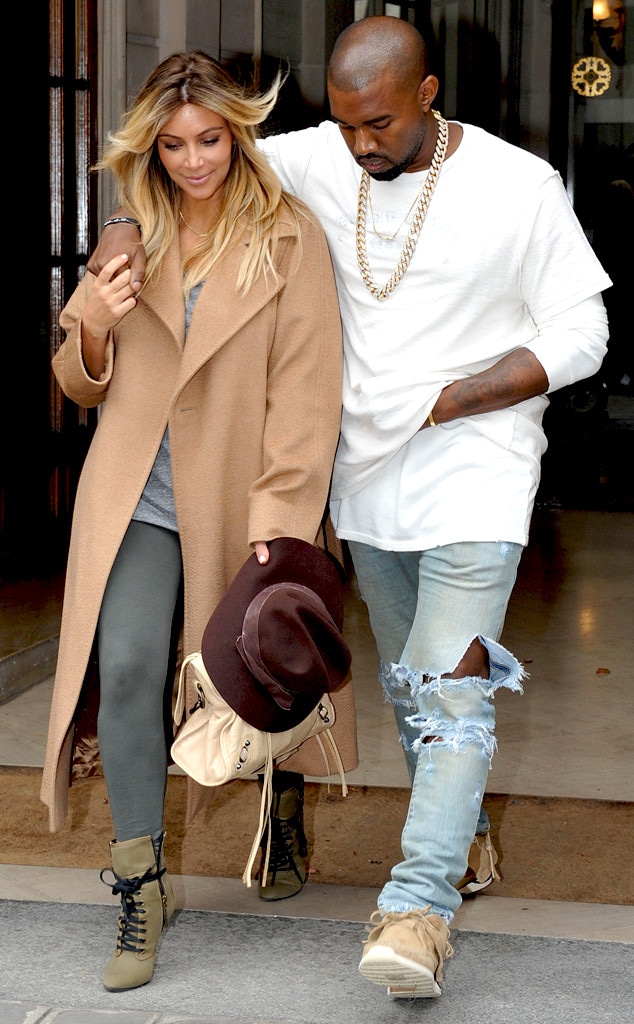 INFphoto.com
Kanye West is a man who cares about style—and he went about proposing to Kim Kardashian with his usual flair.
Before popping the question at San Francisco's AT&T Park, which he rented out for the occasion, he asked future mother-in-law Kris Jenner for her daughter's hand in marriage.
That part obviously went well.
Having secured the go-ahead from the Keeping Up With the Kardashians matriarch, he got down on one knee and proposed to Kim with a flawless 15-carat diamond ring by celebrity jeweler Lorraine Schwartz.
Aiding in his effort was the field's jumbo screen, which flashed the sign, "PLEEEASE MARRY MEEE!!!"
A 50-piece orchestra played Lana Del Rey's "Young and Beautiful," followed by Keri Hilson, Ne-Yo and Kanye's "Knock You Down." 
Fireworks and Roman candles exploded into the night sky, setting quite the mood for one heck of a birthday present for Kim, who turned 33 today.
Swoon, indeed.
The stadium, home to the San Francisco Giants, was completely empty except for their nearest and dearest, whose presence came as a complete surprise to Kim when they poured out of one of the dugouts after she said yes.
Even Kanye had just flown in from L.A., where he was a presenter at the 17th Hollywood Film Awards.
Meanwhile, baby North is in San Francisco with her mom and dad but was not present for the proposal in the chilly fall air.
For the complete story on Kim & Kanye's engagement, tune into E! News on Tuesday at 7 p.m. & 11:30 p.m.