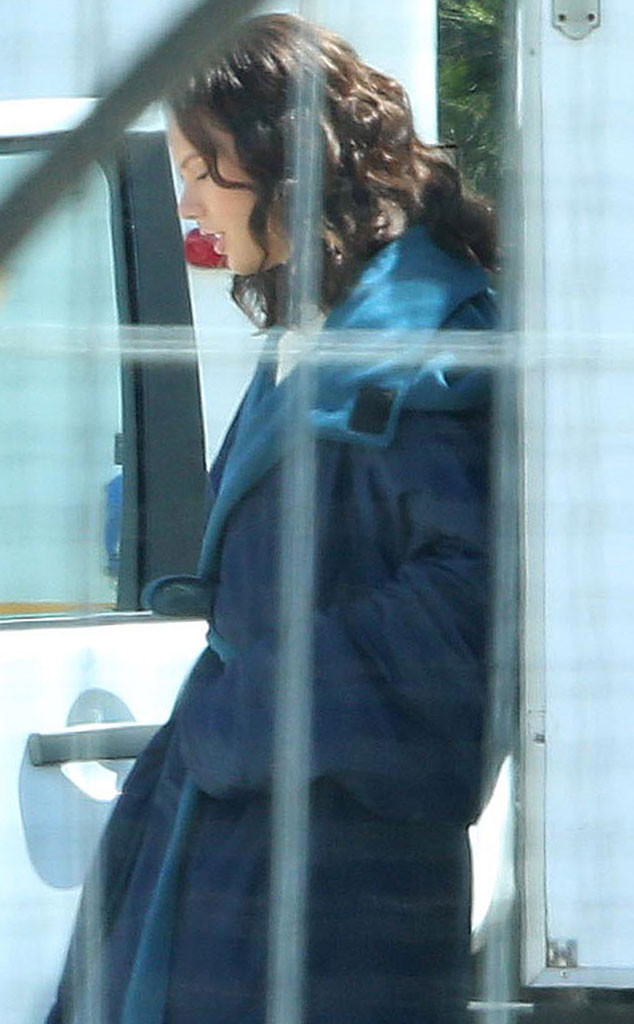 Vantagenews/AKM-GSI
Taylor Swift has crossed over to the dark side.
Yes, the 23-year-old singer had undeniably brunette locks when she was snapped Sunday, Oct. 20, in Cape Town, South Africa. But not to worry, blondies: It's only a wig for her role in The Giver!
Ms. Swift, who reportedly plays The Giver's daughter in the film adaptation of Lois Lowry's 1993 dystopian young adult novel, is in good company on this project. Her costars include Meryl Streep, Katie Holmes, Jeff Bridges, Brenton Thwaites, Cameron Monaghan and the oh-so-handsome Alexander Skarsgård.