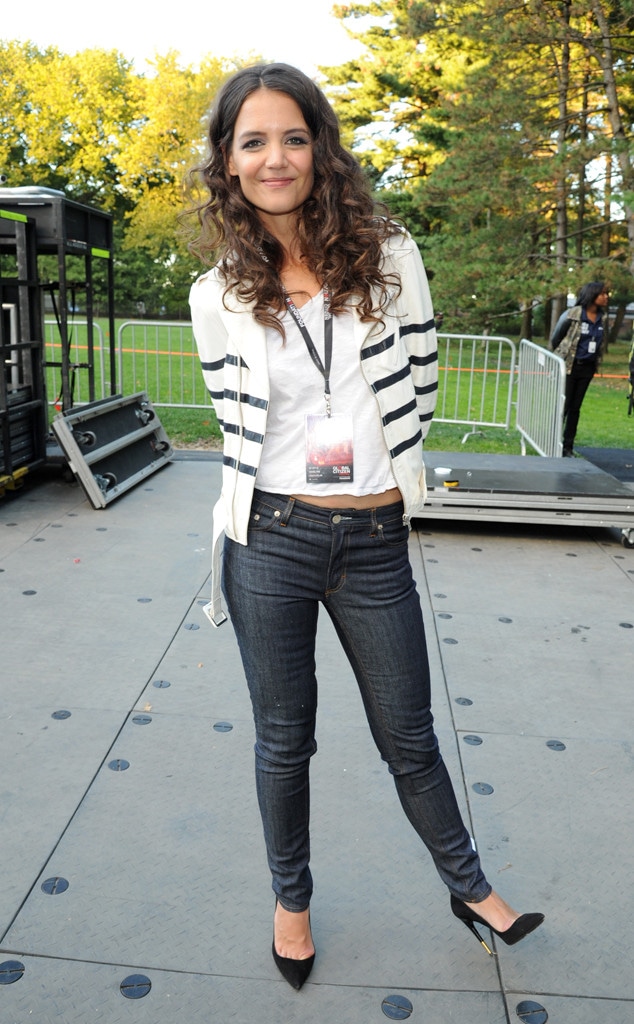 Kevin Mazur/Getty Images for Global Citizen Festival
Katie Holmes has reason to be pumped: Her next movie is based on a hugely popular young-adult novel and she'll be working with Meryl Streep.
Aces all around.
"I'm really excited about it," the actress told E! News at the Global Citizen Festival in NYC's Central Park about her upcoming trip to South Africa to shoot The Giver, based on Lois Lowry's 1993 Newberry Medal winner about a society that doesn't realize it's dystopian because everyone lives in a state of Sameness, rather than have memories or emotions. 
That is, until Jonas, the nearly 12-year-old boy chosen to become the next Receiver of Memory—the one person chosen to store all the past experience in case a certain bit of knowledge is needed for problem solving—meets the outgoing Receiver, aka the Giver.
And the Giver has some stories to tell that make Jonas question whether there just might not be more to life than Sameness.
Watch:
Katie Holmes to Work With Meryl Streep
Principal photography on the film is scheduled to begin Oct. 7 in Cape Town with an eye on an Aug. 15, 2014, theatrical release.
Streep is onboard to play Jonas' main adversary, the Chief Elder. The film's confirmed cast also includes Taylor Swift, Alexander Skarsgård, Jeff Bridges and Australian actor Brenton Thwaites, who's set to play the young hero.
Hear more from Katie Holmes tonight on E! News at 7 p.m. & 11:30 p.m.