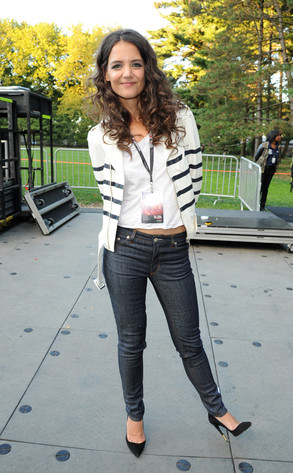 Kevin Mazur/Getty Images for Global Citizen Festival
Katie Holmes has reason to be pumped: Her next movie is based on a hugely popular young-adult novel and she'll be working with Meryl Streep.
Aces all around.
"I'm really excited about it," the actress told E! News at the Global Citizen Festival in NYC's Central Park about her upcoming trip to South Africa to shoot The Giver, based on Lois Lowry's 1993 Newberry Medal winner about a society that doesn't realize it's dystopian because everyone lives in a state of Sameness, rather than have memories or emotions.