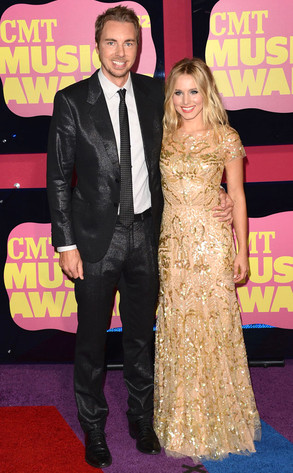 Jason Merritt/Getty Images
Well, that might clear things up a bit!
Kristen Bell appeared to confirm via Twitter that she did in fact marry longtime love Dax Shepard in an impromptu ceremony at the Beverly Hills City Clerk's Office Thursday.
The Veronica Mars actress wrote, "Wife coffee tastes way better than regular coffee in the morning :) @daxshepard1"
These two…can they be any more likable?! We didn't think so.
It should be noted, however, that the adorable duo has called one another husband and wife before.
But given the timing of the tweet and Thursday's news, all signs point to this being Bell's way of announcing the good news.
The tweet came a day after tons of speculation as to whether or not the two had actually tied the knot and made it official.