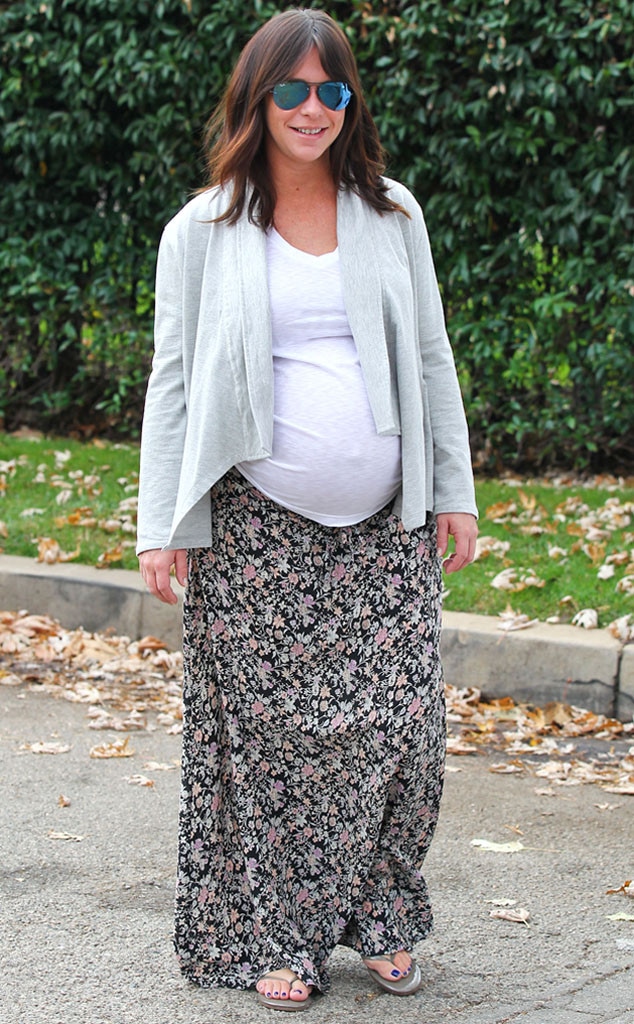 Stoianov/FAMEFLYNET PICTURES
It's a girl!
Jennifer Love Hewitt gave birth to Autumn James Hallisay on Tuesday in Los Angeles. But that's not all...
A rep confirmed to E! News that she also secretly tied the knot to her fiancé, Brian Hallisay. 
"Jennifer Love Hewitt and her husband Brian Hallisay are thrilled to announce the birth of their daughter," the couple's statement read. Us Weekly was the first to report the news.
Hewitt most recently had a lavish baby shower in early October at the Hotel Bel-Air.
A source told E! News at the time that approximately 25 women joined the Client List star at a luncheon in an indoor ballroom of the hotel, with guests bringing in presents wrapped in yellow and green packaging and one guest toting pink and blue balloons.
In lieu of the typical blue or pink baby shower décor, the party room was decorated in black, yellow and white, with yellow flowers from Mark's Garden placed on a tree stump and white couches all around the room.
The beautiful event was created by none other than celebrity planner Mindy Weiss.
Hewitt and her beau had decided on waiting to find out the baby's gender until the big day.
"It's one of life's last great surprises and I want to be surprised," the mom-to-be told E! News over the summer.
Hewitt also shared that the baby news has been a blessing following her mother's tragic death last year from cancer.
"I really feel like, while it's been the most devastating blow to my heart and my spirit, something about this baby has been a gift from her," she explained. 
"It has somehow been able to replace incredible grief with incredible joy. I'm very, very, very grateful for that. As every day approaches, I ask myself a lot why is she not here for this? Am I going to get through it without her? But I know she's out there and she's watching me and helping me and I'm going to be the best mother possible in her honor."
But despite being grief-stricken earlier this year, Hewitt added that she and Hallisay are extremely focused and ready for their new roles as parents.
"This is the most important thing to us," she told us.
Congratulations to the family of three and newlyweds!