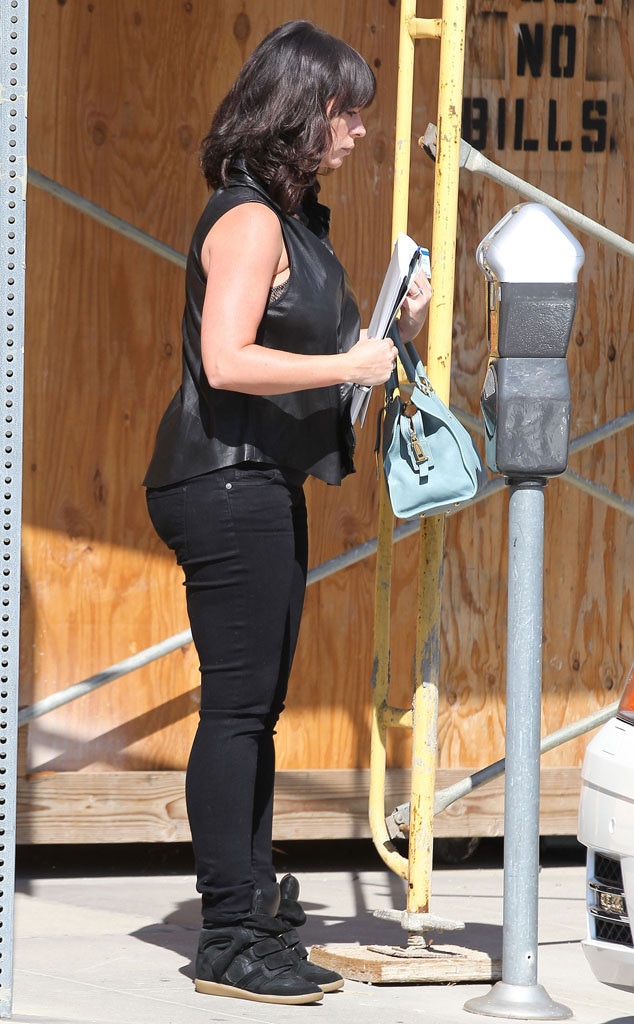 Pablo/Stoianov/FAMEFLYNET PICTURES
Jennifer Love Hewitt continues to glow…and show!
The pregnant Client List star continued to enjoy her pregnancy this week during some routine errands in Studio City, Calif.
Thanks to an all-black outfit composed of sneaker wedges, denim jeans and a loose-fitting blouse, the actress was able to hide part of her growing baby bump while out in the afternoon sun.
It's quite the difference from her previous looks that included a snug long-sleeve black dress that proudly showed off her future family member.
To be fair, it was hot in Los Angeles this week. Maybe she's just being a smart mama!
The 34-year-old, who is expecting her first child with fiancé Brian Hallisay, has been adjusting well to pregnancy.
In addition to a few new cravings (Mexican food anyone?), the actress is taking her body changes in complete stride.
"There are surges, there are aches, there are pains, there's swelling—there's all of that stuff. But it's all really beautiful because it's for a purpose," she recently told E! News. "It's something you either embrace or you don't embrace and I've embraced it."