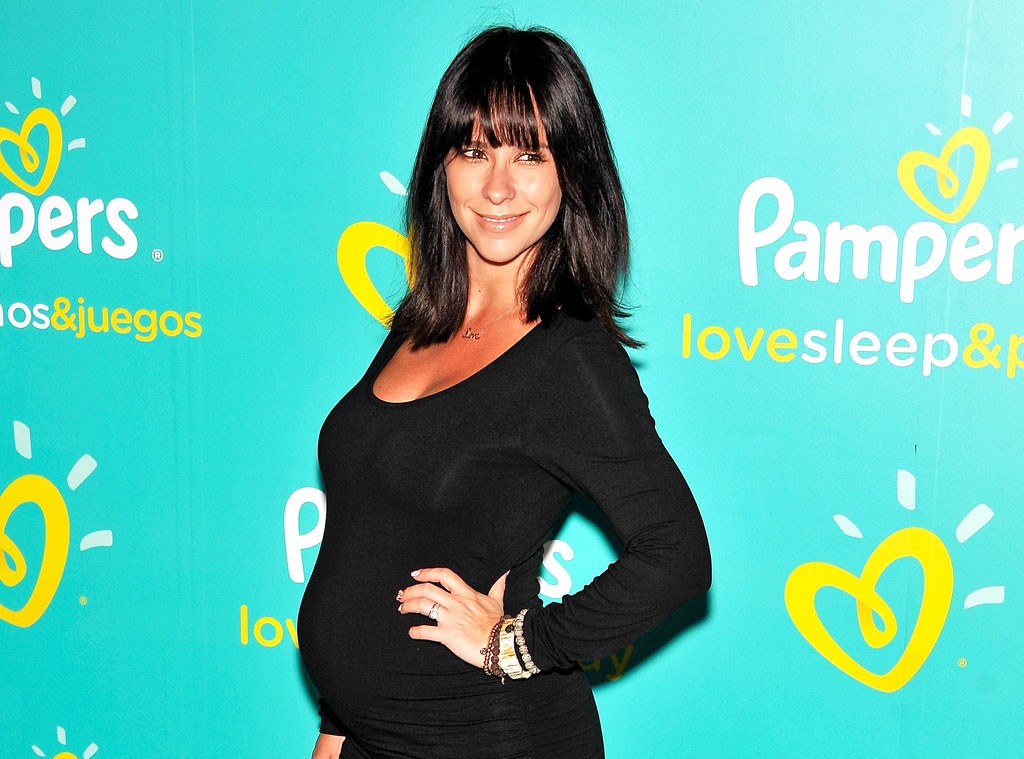 D Dipasupil/FilmMagic
Jennifer Love Hewitt definitely has that pregnancy glow.
The 34-year-old actress, who is expecting her first child with fiancé Brian Hallisay, simply stunned at the Pampers Love, Sleep & Play Campaign in New York City on Wednesday.
And naturally, the Client List star was more than happy to talk about all things baby.
When asked if she knows the gender of her little one, Hewitt smiled and told E! News that she's doesn't want to find out ahead of time.
"It's one of life's last great surprises and I want to be surprised," the mom-to-be said.
As for how her pregnancy is going, Hewitt admits it has its ups and downs.
"Your body goes through a lot of changes. You feel a lot of things hormonally," she said. "There are surges, there are aches, there are pains, there's swelling—there's all of that stuff. But it's all really beautiful because it's for a purpose. It's something you either embrace or you don't embrace and I've embraced it."
Not to mention, embracing a few food cravings as well.
"Food that I love, it's really just heightened," Hewitt said. "So, like Mexican food for me is it right now. If someone's like, 'What do you want for breakfast?' I say 'Mexican. And I want it for lunch and dinner too!' That's pretty much all that I eat."
Hewitt also opened up about missing her mother, who passed away last year from complications due to cancer.
"I really feel like, while it's been the most devastating blow to my heart and my spirit, something about this baby has been a gift from her," she said. "It has somehow been able to replace incredible grief with incredible joy. I'm very, very, very grateful for that. As every day approaches, I ask myself a lot why is she not here for this? Am I going to get through it without her? But I know she's out there and she's watching me and helping me and I'm going to be the best mother possible in her honor."
And clearly, motherhood is her biggest priority right now.
"I'm just tackling this first," Hewitt said while gently caressing her belly when asked if she and Hallisay have planned their wedding yet. "This is the most important thing to us, so we'll just get to that after."