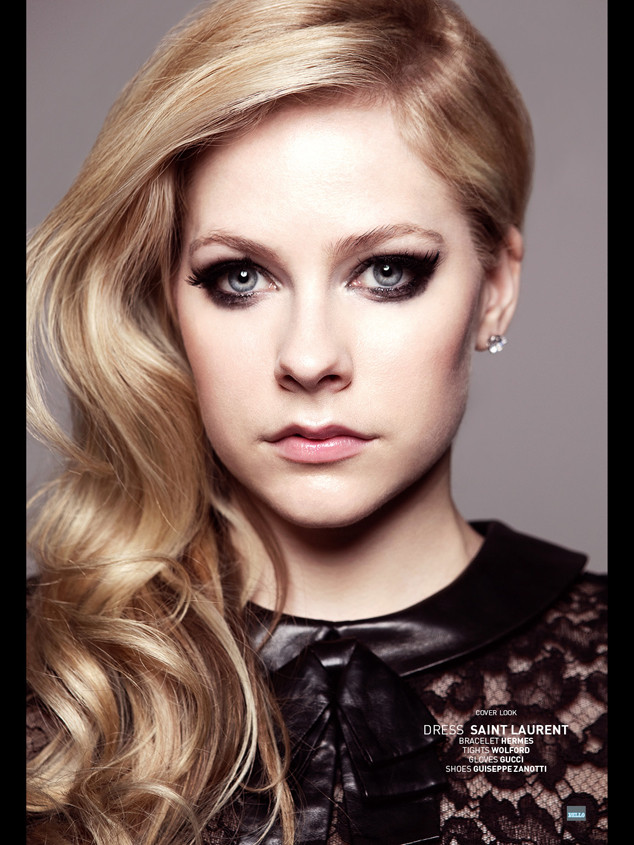 Amanda Elkins, Aleksandar Tomovic/Bello Magazine
When it comes to the day-to-day, Avril Lavigne rarely strays from her rocker style. In fact, the singer even stayed true to the punk aesthetics when it came to her July wedding to Chad Kroeger.
But every once in a while, the singer will go glam, as she did in the October 2013 issue of Bello magazine.
OK, she didn't totally ditch her signature thick black eyeliner, but she did allow it to be softened up a bit and shaped into a sassy cat eye. That classic makeup effect was paired with a natural blush and lip tint for an ultra-feminine look.