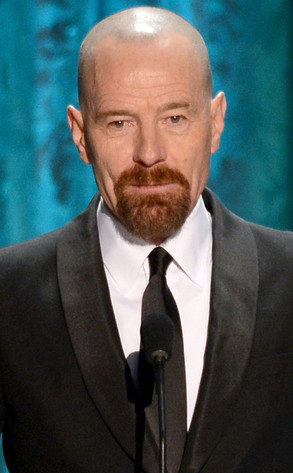 Mark Davis/Getty Images
Bryan Cranston can't be Walter White forever!
But the Breaking Bad actor has already landed his first post-Breaking Bad role, E! News confirms. Cranston will star as Dalton Trumbo in Trumbo, a fact-based film about the man who broke Hollywood's blacklist in the 1950s.
Per Deadline (who was first to report the casting news), Trumbo was the highest paid screenwriter when he was sent to prison in 1950 for refusing to answer questions from Congress' Communist-fearing House of Un-American Activities. After his release, Trumbo continued to enjoy screenwriting success—even winning two Academy Awards—while using fake names.