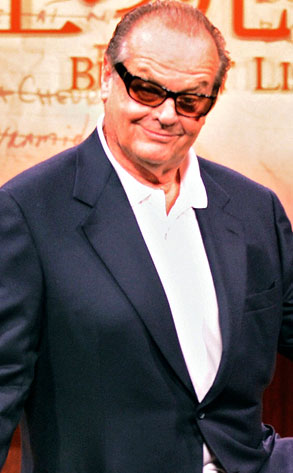 TORU YAMANAKA/AFP/Getty Images
Has Easy Rider star Jack Nicholson decided to ride off into that sunset known as retirement?
Rumors that the three-time Oscar winner was hanging up his acting hat started running rampant on Wednesday, Sept. 4, after a report surfaced claiming the 76-year-old Hollywood legend was doing just that.
The apparent reason? Memory loss.
However, it appears such speculation may have simply originated from the cuckoo's nest.
NBC's Maria Shriver has confirmed to E! News that reports of Nicholson retiring from acting due to memory loss or dementia are 100 percent false, adding that the Chinatown star is not suffering from any memory-related illness or dementia and has no current plans to retire.
In fact, a source close to the movie icon says Nicholson is actively reading scripts and is looking forward to his next project.
Can you handle the truth?
—Reporting by Lindsay Good