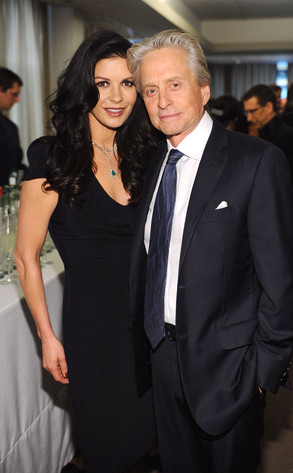 Courtesy: Stefanie Keenan/Getty Images for GREY GOOSE
It seems that breakups in Hollywood are a dime a dozen, but some celeb splits come out of the woodwork to really shock us.
Wednesday's news that Catherine Zeta-Jones and her longtime hubby, Michael Douglas, were separating comes after years and years of both parties publicly praising the other as a supportive partner.
"Catherine and Michael are taking some time apart to evaluate and work on their marriage," a rep for the actress said in a statement to E! News.
However, it's important to note that the Oscar-winning spouses have yet to file for divorce or formal documentation with the court announcing a legal separation.