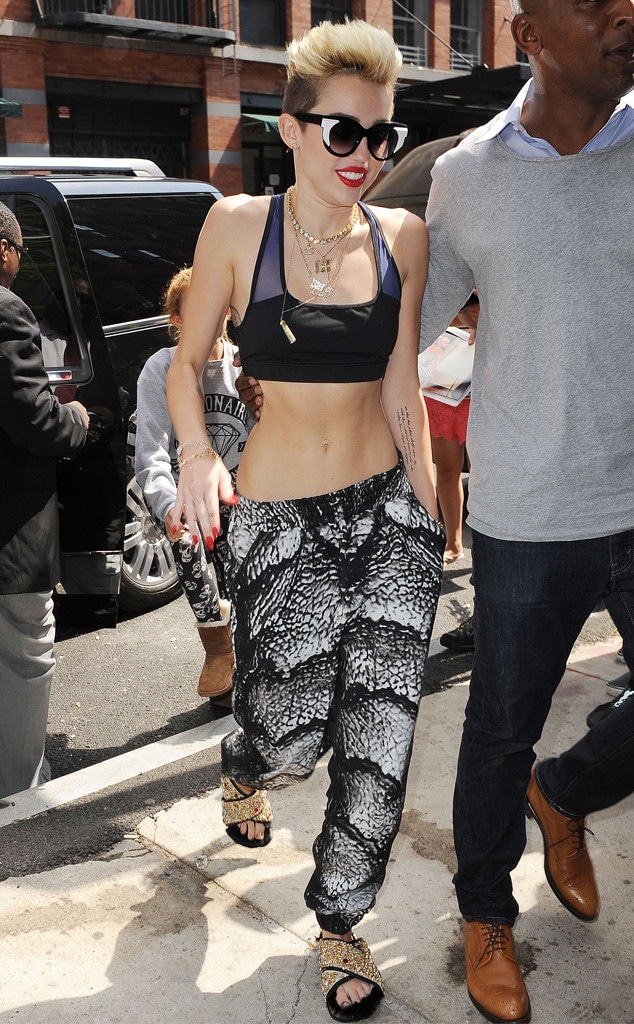 Humberto Carreno/startraksphoto.com
It goes without saying that Miley Cyrus has one hot body.
In fact, if this weekend's outrageous MTV VMA performance was any indication, it's safe to say that twerking does a body good. And while we're still buzzing about her scandalous outfit and provocative routine onstage with Robin Thicke, we're also quite envious of her toned figure and long lean limbs.
So how does Miley stay in such incredible shape? Pilates.
We tapped her instructor, Mari Winsor, for inside secrets to Miley's fitness routine and got the scoop on the star's regular sweat sessions. 
Winsor tells us that she's been working closely with the singer for about a year and a half, and commends her for her serious dedication to the practice.
"When she first came to me we worked together every single day for eight months straight. She wanted to change her body for her new music career," the fitness expert told us. "She doesn't do the lazy stretchy Pilates, she does the real deal!"
And it looks like that hard work has totally paid off! 
Despite the mixed reactions from fans and fellow stars regarding Miley's major MTV moment, Winsor tells us she couldn't be prouder as her trainer.
"Miley's body looked great at the VMA's. I'm so proud of her. I wasn't surprised at all by it—she is a risk taker. She was just like Madonna back in the Blond Ambition days!"
We couldn't have said it better ourselves.  
What did you think of Miley's MTV performance?
—Reporting by Ruth O'Neill 
Watch E! News Thursday night at 7 p.m. and 11:30 p.m. to see Mari Winsor demonstrate Miley's workout!