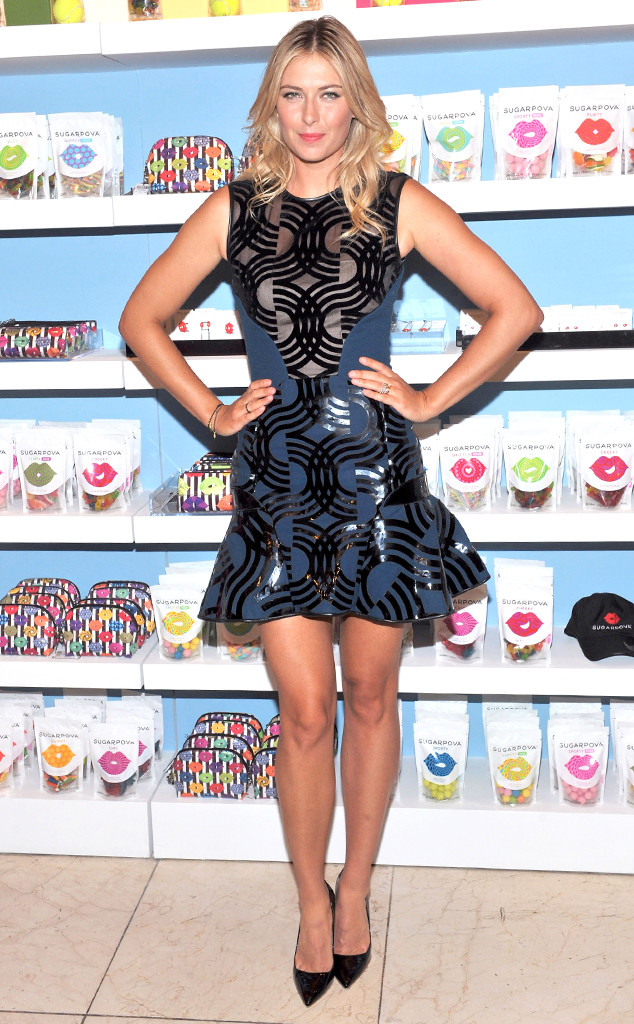 Henry S. Dziekan III/WireImage
Maria Sharapova is at the top of her game.
Even though this top tennis pro announced that she will not be competing in this week's U.S. Open due to a shoulder injury, the 6-foot-2-inch Russian beauty is still a style star to us.
In fact, she's in the best shape of her life—and proves that regular exercise and a proper diet is all you need to defy the years and turn heads everywhere you go.
We caught up with Maria at the launch of her new fashion and accessories collection (inspired by her already crazy popular candy line, Sugarpova) to get the scoop on how she stays in tiptop shape (even with an injury), and always manages to look great.